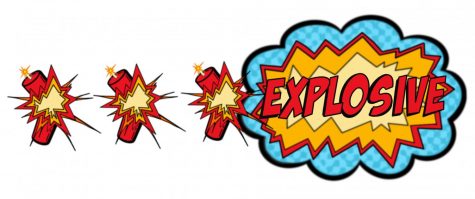 Diary is the first studio album from the emo band Sunny Day Real Estate. They were a part of the second wave of the genre that was midwest emo, consisting of American Football, The Promise Ring and Cap'n Jazz. 
Sunny Day Real Estate was formed in Seattle, Washington, and they disbanded after their first album, before regrouping in 1997 to make two more albums. They then broke up again in 2001 and reunited in 2009, but their bassist, Nate Mendel, remained with The Foo Fighters. 
Diary is one of those albums that you have to listen to, especially if you are getting into early emo of the 1990s. Each song on this album really captivates your emotions and feelings. The key element of this entire album has to be the drums, which are so loud and amazing. The percussion ties all the songs together, especially on the tracks "The Blankets Were the Stairs" and "47". This album is perfect for anyone who wants to branch out and listen and find new music to listen to, because it opens a lot of doors to different music genres and different styles of music, as well.
"In Circles" is my fourth favorite track on the album. This song feels like you're trying to do everything you can to help your lover, but nothing is working. So you may end up going on a spiral downwards to try and make you both happy. When you hear the lyrics "To heal your wounds, but I bleed myself," it shows how these efforts may end up hurting both of you. 
"Song About An Angel", is another track that has a lot of meaning to it. I think this song is about a man who is having a conversation with the angel of the title. When the singer says, "Sleep close my eyes, an image of your face traced in sand, underneath I lay down with arms outstretched," this is the feeling of wanting to hide and not deal with the pain. However, it keeps coming back, but you endure it and become stronger each and every time you go through it. 
"47" is an ethereal, amazing song, and it is my second favorite one off this album. You will be haunted by the melodies and drums on this track, and the vocals have a very depressing atmosphere to them. You can imagine experiencing what Jeremy Enigk was going through at the time he wrote it.  
"The Blankets Were the Stairs" is the best song on this album. It's the greatest, and Enigk's vocals, along with the backing chorus that sounds a little like Screamo, create a perfect element for this track. This song talks a lot about wanting to heal and wanting the physical touch of another person. Enigk sings about his "longing for your warm embrace", which is a perfect line for what this song is trying to imply to the listener. It feels as if the singer is desperate for the love of another person. The verse, "My hands heal your wounds won't heal," implies that he wants to heal others, but cannot do so, and this feeling is eating away at him. 
"Pheurton Skeurto" is a song that only features a piano and vocals. It is just about hiding from other people and seeing whether or not they'll notice if you are gone.  
"Sometimes" is another great song, and it tells us more about the lead singer and his past relationship. He communicates how his significant other has hurt him over and over again, and his desire to be with her is so strong that he keeps going back to her, only to be hurt again.  
Overall, Diary is definitely an album you shouldn't miss, especially if you want a mellow vibe while you're hanging out at home. And if you like this album, you should also definitely check out American Football and Cap'n Jazz.