PlayStation 5 Takes the Cake
This has been the moment gamers have been waiting for since last year: the next generation of consoles. Whether you're an Xbox fan or a PlayStation fan, there are a lot of new things to look forward to in 2020. Of course, the PC die-hards will never stop showing off their nicer graphics cards and water-cooled systems, but they will not be in this conversation because a PC is not a console. From comparing all the features and data, the conclusion is that the PlayStation 5 (PS5) will be the obvious winner, over the Xbox Series X, in this new generation of consoles. 
Every year that a new console drops, the first thing most gamers do is look at the specs on the IGN website. They already have listed all of the information on both consoles.
Starting with the computer processing unit (CPU) and optical drive, both consoles use the same components, which are a Zen 2 Core for the CPU and a regular 4k Blu-Ray drive. The CPU is another area of ridicule console players get from PC builders, but the CPU has been promised to be upgraded with later editions of the PS5.
The next most important spec is the graphics. Xbox has always been in the lead with stronger graphics, and that is seen again with a slightly more advanced graphics processing unit (GPU) than the PS5. In other words, the Xbox Series X can play at a higher frames per second (FPS) rate, but the PS5 can load games faster. The latter is obviously preferred, because while a higher FPS is preferable, the difference between the FPS run on both consoles is not that huge. It would be more efficient to sacrifice the 2 teraflops for a faster game-load time.
The memory specs are pretty much the same for both consoles, but the Xbox Series X includes a memory bandwidth which is another obstacle for Xbox users, because it can and probably will slow down the FPS after surpassing the bandwidth for the memory. 
Finally, the PS5 is ultimately the better console choice, because the most important thing for most gamers is the list of console-exclusive games. PlayStation has been notorious in the past for being outplayed by Xbox for their exclusive games. The first PlayStation system (released in 1995) included Crash Bandicoot and Tekken and the PlayStation 2 included God of War. 
These would seem like good titles now, but back then, Xbox had Halo. This game could not be beaten by any adventure-type game that PlayStation released, and Sony could not buy Activision in order to acquire the Call of Duty series.
Now, the tables have completely turned. As a subscriber to Playstation Plus, a gamer has access to all of the titles, including the whole God of War series, Ratchet and Clank, Spider-Man, and Borderlands. There are too many hard-hitting games to even list. PlayStation has obviously swept the gaming industry and bought out almost all of the sought-after gaming companies. Xbox also recently bought ZeniMax Media, which is the parent company for games like Skyrim and Fallout, making these games officially Xbox exclusives. This might start it's own controversies with PC gamers.
That decision was not very logical, because Xbox bought out a company for games that gamers usually play on their PC's. Not many people are logging into PlayStation to play Skyrim or Fallout, as these are games that can probably be purchased for cheaper, and experienced better, on a custom PC. Either way, PlayStation released a new MMO themselves called Demon Souls, which is basically a replica of Dark Souls, but it's still a very interesting game.
PlayStation and Xbox fans have always been at each other's throats about the better console but this time, the PlayStation 5 is the obvious winner. While there are complaints about both consoles having to do with visual aspects, those will not contribute to the actual game play. If you are looking for a console that will satisfy your gaming needs, the PlayStation 5 will certainly do.
About the Writer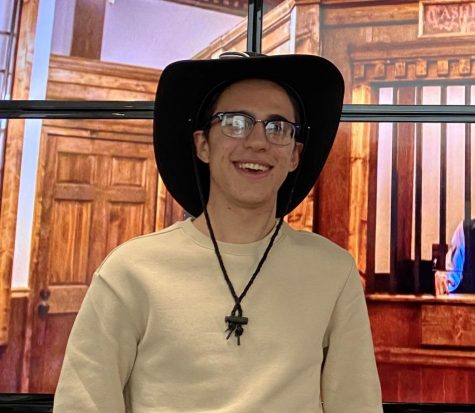 Rafayel Hovhannisyan, Staff Writer
Rafayel is a senior at Glendale High School. He has been part of many clubs and organizations at school, including Band Club, Cinema Club and CSF, but he has taken a break from all clubs and organizations during senior year to focus on extracurricular activities. He enjoys reading philosophical and political theories, his favorite authors are Ray Bradbury and
Friedrich
Nietzsche, and he enjoys music and movies to the point where he can give hour-long lectures about any movie or song that comes to mind.