Roadrunner: New Light, New Machine, Brockhampton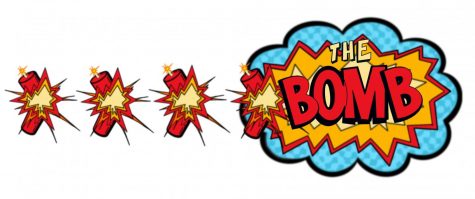 Brockhampton is back with their 7th studio album Roadrunner: New Light, New Machine with a whole new sound, and we're here for it.  This album seems to be a splitting point between the fans of Brockhampton. Many of the older fans don't like the direction of this album, since it seems like they have way more features than they usually include. Not only that, this sound seems to deviate heavily from the previous albums. Honestly, we saw this shift in their music on their previous album Ginger where they started going more pop and the rapping was a bit more grungy, but that album was not as good as this one. 
Many old fans are already saying that they think the band sold out, but this is not true. People have to remember that this is a band that includes well over 20 people, including musicians, music engineers, singers, and rappers. So they are bound to evolve at some point, and that's exactly what has happened. Ultimately, this is the best Brockhampton album so far.
We first have the single released titled "Buzzcut", which features Danny Brown. Now this feature by itself should show why the group hasn't sold out. Danny Brown isn't really a mainstream artist unless you're an extreme hip hop head. This track definitely is a great example of this new version of Brockhampton.
"Buzzcut" displays two stories: the first being Abstract's relationship with his mom. Abstract is an openly gay man, and in his critically acclaimed "JUNKY" he has spoken out about how his mother hasn't accepted his sexuality. In this song he expresses how he thinks the relationship between them seems to be healing.
The other story on the track involves Danny Brown criticizing incel culture on the internet and how it is a negative presence in people's lives. We also see the first reference to light in this song, with Abstract saying, "They said I'd never, ever see the sunlight." The opposition between light and dark is a common theme in this album, and you notice it the further you go into the album. 
The second song on the album is "Chain On" featuring JPEGMafia (Peggy). Peggy is an extremely underground artist that is known for his independent and heavily experimental hip hop music. He is also highly controversial for his stance on the music industry and societal issues.
This song includes Kevin Abstract and Dom McLennon with a sample at the end of Wu-tang's Method Man's famous line from "C.R.E.A.M." This song is definitely a jam, but it's not very deep to be analyzed; it is just a song about how great each singer thinks they are. Mostly Peggy dominates this track and as he does in most songs, he shows his god complex by shoving as many references he can into how great he is. 
The third song on the album, "Count on Me", features ASAP Rocky, Shawn Mendes, SoGone SoFlex, and Ryan Beatty. It also includes the members Matt Champion, Jabari and Joba. This is another pop song, that is mostly just about love from the perspective of each rapper, with Shawn Mendes and Ryan Beatty providing the chorus. One ironic thing about this song is how Kevin Abstract is a huge Shawn Mendes fan, but he didn't work with him on the track.
"Bankroll" is the fourth and best song on the album. It features ASAP Rocky and ASAP Ferg with Merlyn Wood, Jabari and Matt Champion. Again this song is very similar to the previous track, but it has the Ferg touch to it and makes it a definite banger. This song isn't meant to be deep or anything; it's just about each rappers accomplishments and is meant to be enjoyed rather than analyzed.
"The Light" is a song featuring only Joba and Kevin Abstract, and it deals with serious issues regarding the suicide of Joba's father. He reveals how this event has worsened his mental illnesses and led him to substance abuse. We also have another reference to light, with Joba saying in the chorus that he absorbed all the light, which means he has turned dark, as the color black is an absorption of all other colors. Kevin, on the other hand, goes more into his struggles with his mother and his homosexuality. It doesn't sound as sad of a song if you don't pay attention to the lyrics, but both artists really delve into their personal thoughts and share it all with their listeners, which is very brave.
Overall, Roadrunner: New Light, New Machine features a lot of deep songs and also just party music, but I am excited to see what the future holds for Brockhampton. This is definitely one of the most satisfying albums of 2021.