Emma Remley is a junior and is proud to be a part of Glendale High School. Some of the hobbies that she loves to do include origami and sewing, and she is mostly focused on embroidery. She also loves anything that has to do with clay. 
Emma is currently serving as president of the Ceramics Club at GHS. She is also involved in ASB, where she is the Junior Class Secretary.
Why was the Ceramics Club needed on our campus?
Well, I know a lot of people who are not into art, because they think that, just because they can't draw perfectly or do anything that is related to art, then that they are bad at it or something. But as for ceramics, that includes clay, [so] you don't really need the skills to draw but to only use your hands and imagination. I believe that ceramics is a great medium to express yourself, without being pressured [to feel] that you need to be good on any form of art specifically. 
What is your favorite part about being the president of this club?
I love teaching people, and actually outside of school, I love to teach younger people. It's just [that] there's something when it comes to taking a leadership role. I love being able to teach other people about things that I love, such as ceramics. [I want] to give out the opportunities to create a strong bond and have fun with…other people. Playing with clay is amazing, and that's what makes it unique.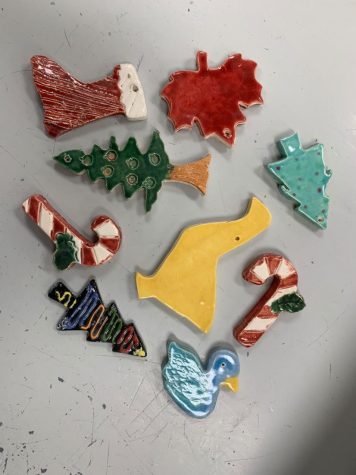 What hopes do you have for this club this year?
I'm hoping that more people will think about joining and keeping an interest in ceramics itself. [I also hope] for the club to expand and…flourish with many incoming students.
How do you feel about the future of this club?
Personally I think it's… doing amazing. I mean, starting and maintaining a club is really hard and challenging, but with ceramics you can just do a bunch of things and it's really fun. People join and they actually end up staying because of how great it is. You can have fun in ceramics without having to be artistic. I feel great about this, knowing that this club will keep on growing and hopefully [it will] stay [as] successful as it already is. 
If you are interested in joining the Ceramics Club, please contact Mrs. Masouris at [email protected]. Keep breaking the mold, Nitros!