SMITHEREENS, Joji
Hear two different sides of Joji in a single place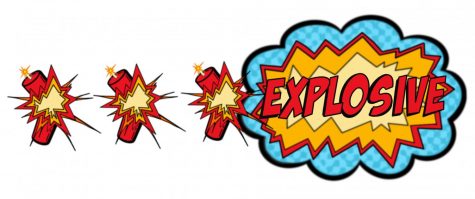 SMITHEREENS is the third studio album by Japanese singer/songwriter Joji, and it was released on November 4, 2022. It is quite a short album, with only 9 tracks, and it can be found on Spotify, YouTube, and Apple Music.
This album has what you need, and you can cry and vibe with it. What else can you ask for? 
Now I will say that I am quite disappointed about the length of this incredible album, as it is only twenty-four minutes long and it left me wanting more. It is interesting how the album is separated into discs, but you can only see this on Spotify and Apple Music. The track titles on Disc A are in normal capitalization, while the tracks on Disc B are in all caps. This is because the production changes, this Disc has more of a lo-fi vibe than Disc A. 
If you want to have a good cry, "Glimpse of Us" will do the trick. It is a piano track that makes you want to curl into a ball and sob your eyes out. This is one of only two singles on the album, and in this song, Joji compares his last relationship with his current one. 
Apparently, the shadow of his past relationship is still haunting him. The overall message of this song just hits you where it hurts. He is literally trying to get a glimpse of his past lover in his current one, and it is truly a haunting song. 
Rest assured: we aren't done with sadness and regret after that first track. I know it was already "Feeling Like The End", but we are just getting started. In this second track, Joji talks about a relationship that has dragged on too long. He reminisces on the things that he did with his ex, but he also recognizes how they tried to save something that wasn't meant to be. He wants to avoid the heartache and the mess by collectively ending the relationship, even if he is not entirely ready. 
Grab your tissues if you haven't already, and buckle up for this one, because you are not ready for it. "Die For You" hits you where you least expected it. If you thought that the first track was rough, well this one is worse. 
"Die For You" is a post-breakup Joji song, which makes it a thousand times sadder. In this song, the singer hopes that his ex is happy and getting everything that she wants. Joji still professes his unconditional love for her and claims that he will still give his life for her. 
In "Before The Day Is Over" Joji is asking his partner to let him into her heart. In this song, he tries not to suffocate his partner with attention, but he inevitably keeps on asking her to open up to him. 
"Dissolve" is my favorite track from Disc A. The beat and the lyrics are incredible, but did it need some drums? 
Yes. Am I willing to look past this? 
Absolutely. 
In this song, Joji reflects on the person that he and his partner were when they were in the relationship together and who they have now become. The guitar riffs and auto-tuned vocals complement each other  really well.
Welcome to the other side. Disc B starts off with "NIGHT RIDER", a track that was produced single-handedly by Joji himself. The song has more production value than the other tracks on the album, which I love. 
Who am I kidding? I love everything about this song, even the frog-like sounds on the backing track. 
In this song, Joji expresses his selfishness, and he recognizes that he does things on his own terms. He wants adventure, which is something that his partner doesn't.
"BLAHBLAHBLAH DEMO" is split into two parts, and I don't know which one I like better. The song talks about Joji's struggles with love and his connection with a significant other. He wants this current relationship to last. 
My favorite song from Disc B is "YUKON (INTERLUDE)", the second single from the album. On this track, Joji talks about driving aimlessly to distract himself. The beat and the changes in this song are pretty terrific, and the lyrics, the outro, and everything else, just take your breath away. It's such an amazing song.
Joji ends the album by declaring that he doesn't want to be alone. "1 AM FREESTYLE" is way too short for my liking, and it leaves you wanting more. Despite this, the song is ethereal, the vocals take you to heaven and the melody is heartbreaking, just like the song itself. It's all such a bittersweet way to end the album, really.
Overall, Joji has killed it this time around, and this album is truly unbelievable. The different beats and vibes just take you places and make you think about other situations and people in your own life. The album gives you the right amount of everything. The only downside to this album is its length, which keeps it from a perfect score, but otherwise it's totally off the charts. 
And if you enjoy this album as much as I do, you should check out Nectar, which is also by Joji, or When Facing the Things We Turn Away From by Luke Hemmings (which I also reviewed back in April)!