Glass Onion
This masterfully crafted mystery is sure to disrupt your watchlist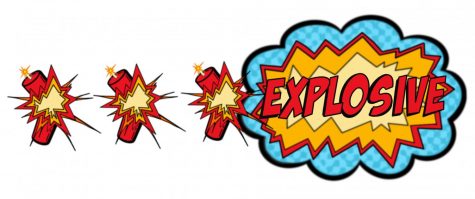 Released on December 23, 2022, the sequel to Rian Johnson's theatrical masterpiece comes shrouded in mystery, murder, and misdirection. Glass Onion is the sequel to Knives Out, 2019's smashing hit whodunit. Similar to its predecessor, Glass Onion delivers an absolutely outstanding performance from Daniel Craig, along with a star-studded cast, and the perfect plot as the cherry on top. 
Along with Craig, the casting is phenomenal, with some of the best names in film. Janelle Monáe, Edward Norton, Kathryn Hahn, Leslie Odom Jr., Kate Hudson, and Dave Bautista make up the main cast and all deliver incredible performances. All the actors bring their characters to life, creating an amazing dynamic and making this such a fun film to watch.
Glass Onion once again follows detective Benoit Blanc (Craig), but this time we see him in a more modern setting. During the Covid-19 pandemic, Blanc is mysteriously invited to a private island by billionaire CEO Miles Bron (Norton), along with his crew of friends. Once on the island, Blanc must work his way through a number of twists and turns in order to solve what is later revealed to be several murders. After some misdirection and manipulation, the movie wraps everything up neat-and-tidy, and it is certainly a spectacle to watch.
It's such a feat to have a sequel live up to its original, but Glass Onion manages to pull off this rarity with style and elegance. While it's not perfect, with a new story and different characters than the previous movie, this film still feels like a canon Knives Out story. 
Instead of the rainy atmosphere of the previous movie, the setting here incorporates the flash and glitz of modern technology, and it is stunning to watch. It's the kind of movie that you will want to rewatch to find all the little details that you missed the first time. It's fun and comedic, while still having that serious whodunit edge.
The characters in the movie really steal the show; they're so much fun to watch. Their personalities are so diverse, solidified through incredible acting, and each character has their own personal shine. 
Blanc is once again very serious, albeit ridiculous enough that you have to smile along with him. Helen Brand (Monáe) is intelligent and quick-witted, the perfect person to watch in a whodunit. For me, the funniest character is Birdie Jay (Hudson). A bit of an airhead, she offers spots of laughter over the course of the case, and Hudson's performance is simply a blast to watch.
The musical score for this film is, once again, phenomenal. It sets the tone of each scene, and the music serves as an amazing canvas for the rest of the film to be painted on. My favorite track on the soundtrack is definitely "The Puzzle Box." It's such a great opener, and its melody gets you invested in the predicament at hand. I also really like "Burnt," which is a little more percussion-heavy, and it allows the viewer to really sink into the action of the sequence. Composer Nathan Johnson did terrific work on the music, and the effect is well worth his efforts.
Glass Onion is a great picture. Cryptic, cunning, and cathartic, it makes a classic mystery much more fun to watch. With small clues and witty remarks scattered throughout the film, it's definitely worth watching.
And if you enjoy Glass Onion, I'd recommend the original Knives Out, and you should also check out Enola Holmes 1 and Enola Holmes 2.