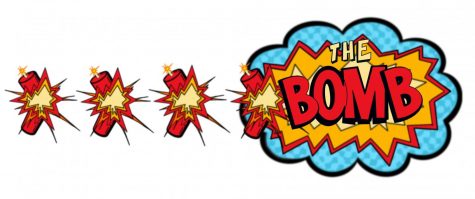 Dystopia was the most legendary crust punk band from Orange County, and they formed in 1991 before disbanding in 2008, after recording three albums. Dystopia was heavy in the sludge metal and punk scene, mostly for the misanthropic imagery found in their music. A lot of the band's lyrics had to deal with political issues, environmentalism, racial equality, substance abuse, and animal rights. 
Dystopia's first studio album, The Aftermath, was released on April 19, 1999 and it has thirteen tracks, with the last one being a ghost track that wasn't supposed to be on it. The Aftermath still holds up, even after over twenty-three years, because it's close to what society still is today. It's best to put on this album when you're feeling angry or working out, because of the heavy vocals and instrumentals. 
"Population Birth Control" is the first song off the album, and it serves as a great introduction to the band's views on the United States government and how it treats people and affects us every day. It shows how industrialization has affected a once-beautiful planet and how we humans are an unkillable species that will continue to plague the planet with more filth, like a virus that can't be killed. 
Lead vocalist Matt Parillo sings, "Endless degradation of the whole environment. Generalist species. Adaptation comes so easily." These lyrics call out the  endless years of plaguing and destroying the environment for corporate gains, and more and more greedy, money-hungry people are happy to sacrifice their own home just for personal gain and success. This song is a damning criticism of what the industrial revolution has done to our world. 
"Self Defeating Prophecy" is the third track off the album, and it is another amazing song. It covers the idea of how people only get one chance in life, and yet they seem to waste it by not knowing that they do. Time passes by so quickly that none of us can focus on it or what is being controlled in our lives, but we must keep going forward. 
"Jarhead Fertilizer" is another great song, with a message about how joining the Army, or signing up just to help pay for college, isn't worth murdering innocent people or invading other countries. We are told that these regions need to be "liberated" just because they're sitting on a giant oil deposit, so that the rich can get richer and line their own pockets.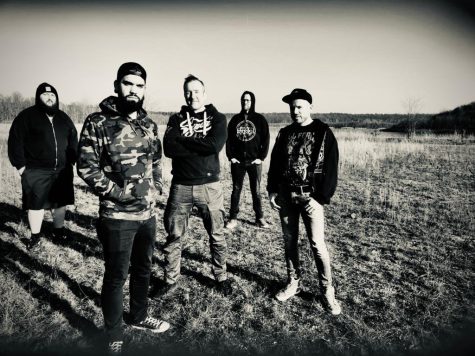 "Socialized Death Sentence" deals with the fact that capitalism is a cycle that forces most people to work, just so that they can survive, living paycheck-to-paycheck, barely keeping their heads above water. Parillo rants, "Landlords pissed. Rent is due. Haven't worked in a few. I don't pay, I get evicted." These lyrics are essentially saying that landlords are the scum of the earth, because they are leeching off of others' suffering, when these renters can barely survive. They end up evicting them, as if these people are just replaceable wallet-fillers.
"Diary of a Battered Child" is one of the final tracks on the album and it is often described as indecipherable, because you can't understand what the singer is saying half the time. However, it is an effective and powerful track on the album.
Overall, you definitely should not miss out on Dystopia's legendary The Aftermath. This album is important to me because of the bluntness and honesty of their lyrics. Dystopia tells it like it is, whether the issue is environmental, existential, or political. 
I hope that this review has been able to communicate to you why you should give Dystopia a try and understand how important and relevant their message is, even though this album came out before you were born. It still has the ability to touch listeners in some way. 
And if you liked The Aftermath, you should also check out the bands Capitalist Casualties and Disrupt.