When Facing the Things We Turn Away From, Luke Hemmings
Warning: This album is an emotional masterpiece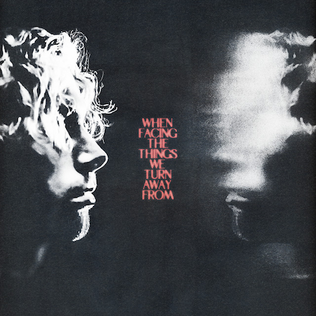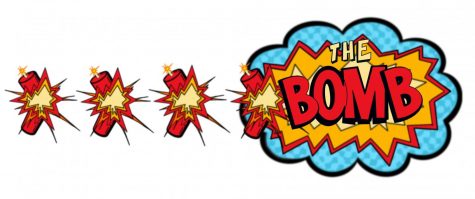 When Facing the Things We Turn Away From is the debut solo album from Luke Hemmings, and it was released on August 13th, 2021. It has 12 tracks which were produced by Sammy Whittle. It can be found on Spotify, YouTube, and Apple Music.
This album is a lyrical and melodic masterpiece. It is such an emotional album, as it's a mixture of happiness, sadness, and reflection, sprinkled with tranquility.
The vocals and beat are so incredibly complementary but also contradictory at the same time. A perfect example of this would be the third track entitled "Motion", which features an 80's rock and fun beat, while the lyrics talk about loneliness, the perception of your thoughts, and the way life and the world move around you. Hemmings implies how his head is betraying him and it's his worst enemy. He wonders if he should seek help. 
The album is a collection of Hemmings' feelings while in the writing process, and it takes you on a ride of emotions and makes you reflect on your own life and the situations that might relate to your personal life.
"Place In Me" is a song that might be relatable to a lot of people. It talks about disappointing someone, which is the fear that a lot of people have. Disappointment is something that people never want to see someone express towards them. The interpretation of the song will vary from listener to listener, but the underlying theme will stay the same. 
"Slip Away" gave me teary eyes. It's such a beautiful song. You can hear the emotion in Hemmings' voice, and that's what strikes an emotion in you. The song expresses the fear of someone leaving once they see every part of you, both the good and the bad, and how you just feel it happening slowly and can't do anything about it. The melody is so simple and beautiful. It's calming and I think that makes the song more emotional. The contrast of such a tranquil melody with the fearful lyrics just makes the song much more effective. 
The ninth track of this masterpiece, "Diamonds", is such an honest song, and sadly it is very relatable for those who are struggling, or have struggled, with their mental health. The title is his way of saying that people are beautiful and strong, yet kind of rough around the edges, just like precious stones.
This song connects well to the seventh track, "Mum", because in the first verse he says that he sinks like a stone, and in "Mum", he says he is still sinking, meaning he is hurting and still struggling. "Mum" talks about the newly-found appreciation that Hemmings has towards his family, and more importantly, his mother. The song is kind of like an apology for his past mistakes and his lack of contact. 
"A Beautiful Dream" really sounds like its title suggests. It has a kind of underwater-echoey effect at the beginning of the song, and then it starts to sound clearer and clearer as the song progresses. It makes you think about your childhood and the moments that made you who you are.
The clearness at the end represents the present, and the kind of fogginess at the beginning represents the past, because there are often some things that you can't remember clearly. This song connects to the first track "Starting Line", because they both talk about how fast time moves, and the build-up of the song represents that idea. 
"Bloodline" is a song that talks about addiction. Hemmings wonders if you can do something to break out of the addiction cycle or if it runs in your blood. It's the only song on the album that features a single instrument, which is the piano, accompanied by Hemmings's voice. It is also the shortest song on the album.
The wanting for escape found in "Bloodline" has a connection to the fifth track, "Baby Blue", which also talks about escaping. This song signifies how, in your childhood, whenever you wanted to escape, you would go to your bedroom, and as you grow older, you find other things to help you escape reality. 
"Repeat" is my favorite song fon this album. It is a conversation between the past and the present versions of the artist. He reflects on how much he's changed as a person. It's something that strikes a nerve, as we are constantly changing as people.
The line "You seem so damn familiar, but I just can't place a name," shows the conversation he is having between past and present, and this can also apply to the people whom you haven't seen in a very long time. It is such an important contrast, one's past compared to one's present, and it really makes you reflect on your decisions. Are you better or worse now than you were before?
I fell in love with the beat of "Saigon", the second track on this album, which expresses a feeling that we've all experienced: returning to reality. It's the feeling of being in your happy place, whatever it is, and then having to face reality again.
You want to feel the high that you experience when you are in your happy place, but subconsciously you are aware that you will eventually have to face your problems, your achievements, your regrets, and everything in between. You have to learn how to appreciate the good things in life.
"Comedown" is the perfect ending for this album, because it's the sentiment of repeating a process, while expecting a different outcome every time. This song has a slight connection to the first track, since in "Comedown", Hemmings compares life to a race that is hinted at in the first track. He wonders if he could have done better in his life and if he is where is supposed to be.
The question, of whether we are where we're supposed to be or if we are falling behind, is something that people have asked themselves more than once. People compare life to a race, and we're always comparing where we are in life to where other people are. The concept of falling behind comes from the expectations placed on us by society.
We always talk about the good things, and we brag about them and what we've accomplished, without realizing that maybe other people will be negatively affected by these comments. The song also symbolizes the idea of "almost happiness"; you see it and it's close, but it's not close enough for you to grasp. 
This album overall is just incredible, From the vocals to the different melodies, it just conveys every emotion that we sometimes can't describe. It talks about relatable topics in the most beautiful way.
It's a true emotional journey, so if you want to question yourself, and maybe even have a good cry, you should listen to this incredible masterpiece. Even if you don't want to question yourself or cry, and you are just looking for good music, stop looking and just submerge yourself in this piece of art. 
And if you like When Facing the Things We Turn Away From, you might also enjoy Therapy by Anne-Marie or Calm by 5SOS