Pretty Little Liars: Original Sin
The third spinoff series of the original Pretty Little Liars will take you on an emotional journey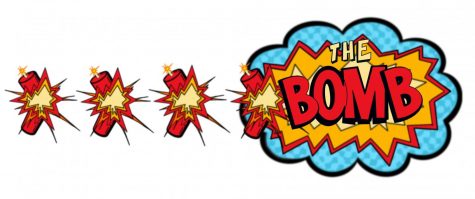 WARNING: SPOILERS AHEAD! Note: this series contains heavily sensitive topics that may upset some viewers.
The new HBO MAX series, Pretty Little Liars: Original Sin, is the third spin-off series of the original Pretty Little Liars that was first released in 2010. It was created by Roberto Aguirre-Sacasa, who is also the show-runner for the series Riverdale on The CW. This new spinoff was filmed during the COVID-19 pandemic, and the first episode premiered on July 28, 2022. 
This series is set in the present day, but it often jumps back to when the main characters' parents were high schoolers, which gives deja vu moments to their daughters who are current high school students. Now, this first season has finished with ten hour-long episodes, and it is based on mysteries and murders. Additionally, it contains graphic and sensitive topics that may not be suited for some viewers.
Bailee Madison plays the main character, Imogen, a girl who loses her mother in the first episode. She is a pregnant teen, but we won't know why until the last three episodes of the season. Over the course of these ten episodes, Imogen is trying to uncover and solve why her mother was killed, after receiving a letter from one of her ex-best friends, Karen Beasley, who is played by Mallory Bechtel.
Throughout the season, Imogen and her friends Tabitha Hayworth, Faran Byrant, Mouse Honrada, and Noa Olivar are being tormented by this unknown guy named "A". Later we find out that "A" is a person who had a grudge against their mothers in high school, and this person is coming to get revenge for what these women did in their past. 
The first three episodes, titled "Spirit Week", "The Spirit Queen", and "Aftermath", are the most important ones, because they set up the next few episodes that will leave viewers surprised and on the edge of their seats. However, these opening episodes left me feeling bored, even though they made me wonder about the true identity of "A" and what really happened on the night of that rave that their mothers attended all those years ago.
In the sixth, seventh and eighth episodes, more secrets are revealed by force and it breaks the tension. Imogen and her friends find out a lot of information about who their mothers were and what they were like. 
"A" keeps sending messages to be silent about those secrets, but they end up telling them to their mothers. In return, their mothers told them the truth, but there is one thing that isn't being revealed. I thought this was interesting, because it was possible that we would find out who "A" is before the end of the series. 
In the last episode of the season, "A" makes a comeback by kidnapping their mothers and forcing the girls to run to their school in fear. The ambiance gets dark and scary, and the red lights open up to the dark hallway. Each of the rooms is filled with objects from a traumatic memory, each of which the girls experienced. One by one, they find out that they have tasks to perform if they ever want to see their mothers again. However, none of them caves in. 
This is all just a setup so that "A" can see if they will give in to do the task they have been assigned. All of these tasks are truly messed up and are just a way for the girls to be distracted in the meantime. The girls aren't gullible thankfully, because if I was in that situation, I would do what was assigned to me, even if it puts me in grave danger.
At the end of the episode, they find out who "A" is, and he gets shot, all while Imogen gives birth after running for her life. This is a happy ending for some, but of course, "A" is not really dead.
What makes this show most exciting for me is that they make a connection to the original Pretty Little Liars series, when Imogen gives her baby to a couple named Ezra and Aria, who are characters from that first show. 
All the episodes in the series brought me through a roller coaster of emotions. The girls go through many awful and thrilling experiences, which caused me to feel either scared, surprised, happy, or sad depending on the scene. 
After watching these ten episodes, and waiting every Thursday for two more episodes to premiere, this series better have a season two. There are so many questions that need to be answered, and there are so many scenarios that the show could have shown, but they decided to stick with this plotline.
Regardless, you should definitely watch this series, especially if you are interested in watching shows like this. Please also check out Pretty Little Liars, Pretty Little Liars: The Perfectionist, and other shows like this one. 
In the end, if you got a secret, you're gonna keep it. Swear this one is safe, gonna lock it in your pocket, taking this one to the grave.