Wednesday
Duh-nah-nah-nah, *snap* *snap*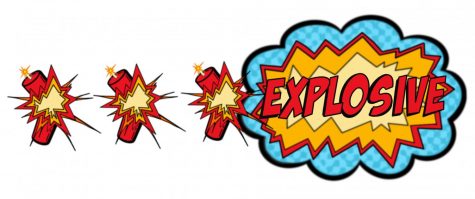 Wednesday is a Netflix series created by Alfred Gough and Miles Millar, and several episodes were directed by legendary filmmaker, Tim Burton. It was released the day before Thanksgiving, and it features Wednesday Addams herself, played by Jenna Ortega. The first season of this series has eight episodes, with each episode running for thirty minutes or more. This series first caught my attention, because it was blowing up all over social media. 
Ortega, who does a terrific job playing Wednesday, is such a perfect fit for this role. Her acting overall, sends little shivers rolling up my back, and many of her scenes are full of just pure creepiness.
The title of each episode contains the word "woe", which means "distress, sorrow, or trouble". I find this fascinating, because it foreshadows the trouble and the darkness that occur in each episode.
The first three episodes of the season introduced us to Wednesday's new life at Nevermore Academy. Wednesday has been expelled from her previous school for almost killing a swimmer, so Nevermore Academy is a chance for a new start. This school is for social outcasts, but clearly, something strange is lurking in this school. 
Wednesday goes to court-ordered therapy and the story gets even more mysterious from there. Throughout the episodes, whenever Wednesday touches something specific, it triggers a vision for her. Usually, she sees the future in such a way that she can save the people who are involved in it. 
I was actually curious about this series at first, because I thought nothing interesting would happen. I assumed that it would just be a series of random events and that Wednesday wouldn't care about any of them. However, this series has a whole different story from what I thought it would be, and it puts out the same vibes as The Umbrella Academy and Stranger Things. 
In Episodes Four through Six, Wednesday slowly uncovers the secrets within her family and at her new school, and she gets closer to Tyler (played by Hunter Doohan) whom she meets at a cafe in Pilgrim Town. 
Everyone is blaming Wednesday for causing the town so much trouble. Tyler's father, Sheriff Galpin, is among the people who does not like Wednesday. However, over the last few episodes, many secrets in that family are revealed to her through her visions. 
The season just keeps going and going with so many mysteries being uncovered. Eventually, we find out the true identity of the beast who has been killing so many of the outcasts at Nevermore.
Episodes Seven and Eight take you on a true emotional rollercoaster. These final episodes are the most surprising, and many questions that I had, in the beginning, are slowly answered. 
Ortega's role on Wednesday is such a perfect fit for her. Her personality and her calming voice set the tone for the whole show. The other actors on the show, such as Hunter Doohan, are not as successful. I felt like Doohan's voice was forced, and honestly, they could've found a better actor to play that role.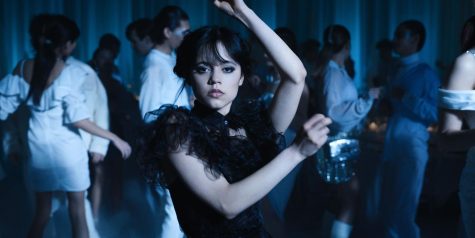 The music overall is full of instrumentals, except for the famous RaveN Dance scene, which has gone viral on TikTok. However, the classical-sounding music that plays over the whole series makes you feel that something intense is going to happen. One negative aspect of this series is that I felt they could have done so much better with the Hyde. The creature looks really funny, and it doesn't create the scary effect that I wanted. 
On the other hand, the plotline of the first season is actually really good, and it starts off with the life of Wednesday as she's trying to figure out the mysteries that lurk at Nevermore Academy.
The season has a happy ending, but it leaves off on a bit of a cliffhanger, regarding Wednesday's stalker. I'm assuming that this is the conflict that will be resolved if a second season is approved by Netflix. 
Overall, this show is worth binging and it is worth all your time. It definitely kept me on my toes most of the time. With the comedy and the creepiness surrounding this show, the showrunners actually did an amazing job, and you can feel the influence that Tim Burton has had on the whole project. Hopefully, there will be a second season, because there are still many questions left unanswered by the end of the eighth episode. 
And if you are interested in watching something similar to this, I also recommend The Umbrella Academy and Stranger Things, but there are plenty of other shows and movies that are also horror comedies.