Meet Your 2022 Homecoming Court
Over 1000 GHS students voted for this year's court members
Here are the sixteen members of our 2022 Glendale High School Homecoming Court! Don't miss the Homecoming Game on Thursday at 7pm at Moyse Stadium to find out which two seniors will be crowned as Homecoming High Royalty!
UPPER COURT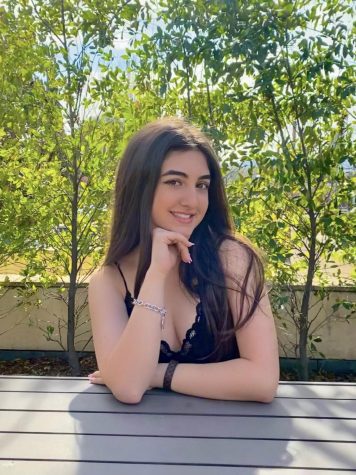 Liana Akopyan
Liana has been a highly involved student all through high school. She has spent a majority of her time on the Glendale Dance team since her freshman year. Being a part of ASB all four years, Liana held the class secretary position her freshman, sophomore, and junior years. Her senior year, she has been promoted to Director of Activities, where she plans the UCLA blood drives, the Homecoming Dance, and other events. She is the founder and president of Climate Club, the vice president of Best Buddies Club, and the secretary of Adopt-A-Family Club. In addition, she is the YMCA youth and government vice president, and a representative at the GUSD student voice panel. Looking back, Liana's best high school memories were spent with her dance team at competitions, and attending all school events. In her time outside of school, Liana tutors elementary students and volunteers at the local animal shelter. She spends her afternoons interning at a law office, which ties into her intended career path as an attorney. After high school, Liana plans to study political science and enter the world of politics to bring justice to the world.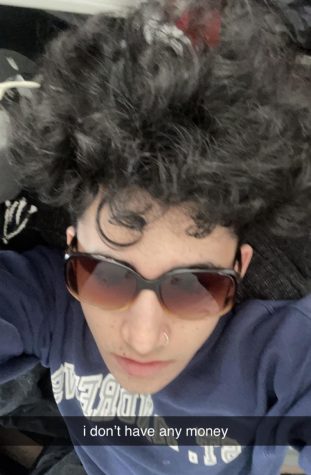 Maddox Anaya
Maddox is a senior at Glendale High School. Some activities he participates in at school include stage crew and Drill team. He also loves hanging out with friends and watching football games. He enjoys playing with his band and volunteering his time. Maddox likes to dance, sing, play guitar, skateboard, go to the gym and do calisthenics. After high school, he plans to travel to New York and attend a performing arts school.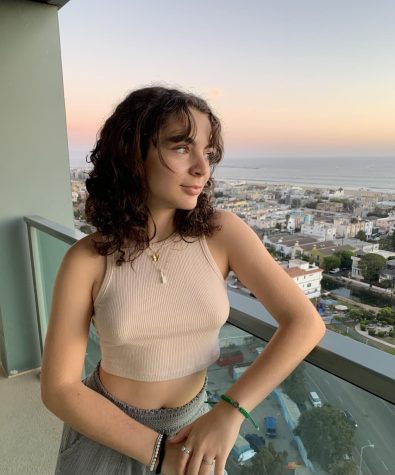 Jana Cooper
Jana has been a setter on the GHS girls volleyball team for four years. Her team made it into the 2022 CIF playoffs, and they made it all the way to the third round! Her hobbies include reading, watching movies, traveling, camping, and spending time with her friends. After high school, Jana plans to attend a four-year university and major in cognitive science.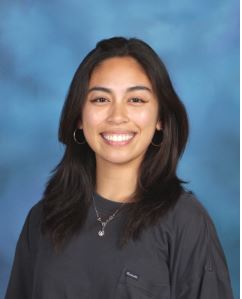 Hannah Raine Dizon
Hannah is a senior at GHS and is the co-captain of the Dance/Drill team. She enjoys dancing, reading, watching TV shows, and baking desserts. After high school, Hannah plans to attend a four-year university and major in veterinary medicine. She learned her passion and love for animals growing up and hopes to be able to help them in the future.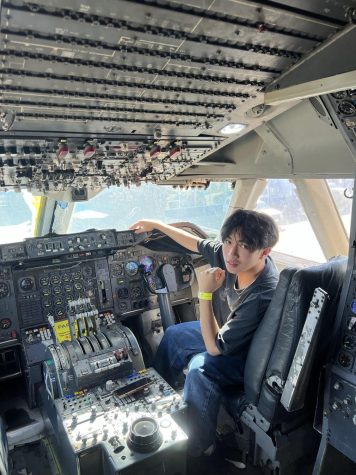 Lawrence Latiza 
Lawrence is currently a senior on the GHS Dance/Drill team. In addition to his four years of service, he was appointed to the position of head captain for the 2022-2023 school year. He loves playing soccer, dancing, playing the drums and the guitar, and hanging out with his girlfriend, Hannah. After high school, Lawrence wants to pursue his dream of becoming a pilot, because he loves everything about aviation.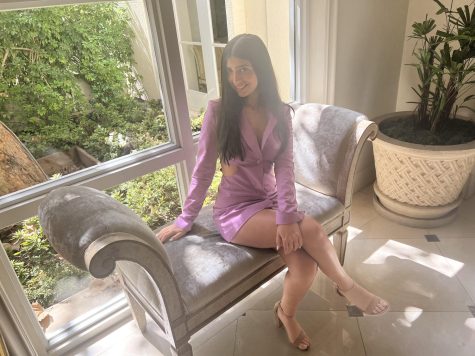 Lilian Mirzakanian
Lilian is involved in many clubs on campus. She is the vice president of the Red Cross Club, Future Doctors of America Club, the Senior Class council, and Children's Hospital LA Club. She is also the captain of the GHS girls track and field team, as well as the founder and president of the Girls in STEM Club. She is also involved in, and a youth member at, the Christ Armenian Church and a volunteer for the Children's Ministry. She loves giving back whenever she can, whether it be at school, a local church, or the hospital. Lilian enjoys playing electric guitar, running and dancing. After high school, she plans to attend a university and major in biology and minor in business. After university, she hopes to attend medical school to become a pediatrician and one day open up her own clinic.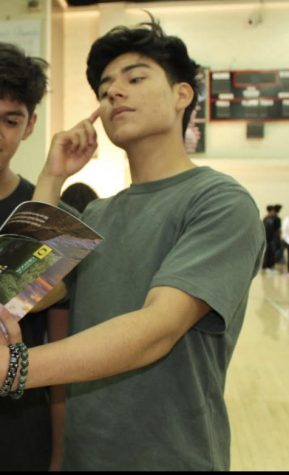 Alejandro Reyes Hernandez
Alejandro is currently an employee at Abercrombie & Fitch and a member of the 2023 GHS yearbook staff. He likes to workout and take photos for the yearbook. He plans to go to college, because he wants to go into business or the field of technology. Alejandro is also interested in becoming a lawyer.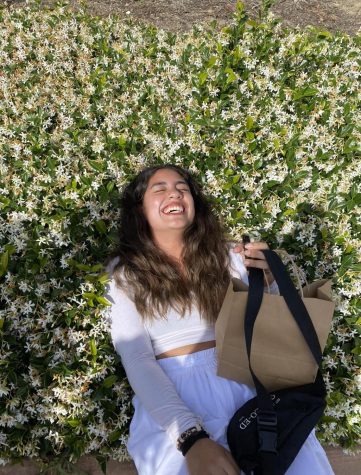 Jackie Sanchez
Jackie is a senior and has been on the Drill team for four years, and she is in her second year as a co-captain of the squad. She is a member of WE Club and wants to help those around her. She loves to dance and to explore new places when she gets the chance to do so. She also enjoys quality time with her friends and family. Jackie plans to attend a four-year university and major in cognitive science or psychology. She hopes to become a child psychologist or go into any career that will help others with their mental health.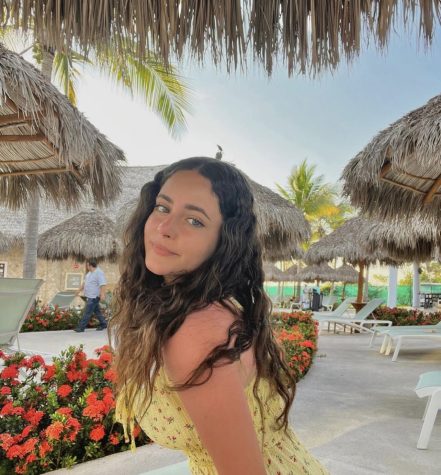 Ellena Shahbandarian
Ellena is a senior at Glendale High School who has spent her four years being involved in clubs and going on to be the president of three: the Children's Hospital LA Club, Faith Club, and Future Doctors of America. She has also been a part of the National Honor Society for two years and the California Scholarship Federation for all four years. Outside of school, she enjoys volunteering at her church and attending different youth services three days a week. Ellena grows her passion for working in pediatrics by working with kids over the weekend and occasionally volunteering as a tutor for elementary school children. Ellena likes spending time with friends, watching Netflix, and playing with her pets. After high school, she would like to go to a four-year university and major in psychology, before transferring to a medical school to study pediatric psychiatry. Ellena plans to follow this career path, because she wants to assist children and adolescents, who are unable to care for their own mental health, and to help them enjoy every aspect of their childhood.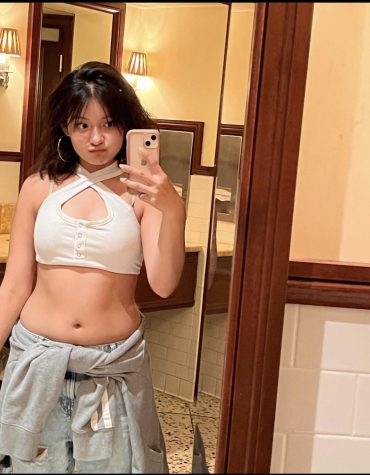 Sachi Valiente
Sachi is a four-year member of the Drill team and is 3rd Period dance class TA. She enjoys teaching her kids and helping them to find their inner confidence. (Shoutout to 3rd period!) Sachi enjoys doing makeup and hair, not just for herself but for her sisters and teammates. She loves to dance and perform and is open to exploring different sports. Sachi is very social and loves to always help those in need with her incredible charisma and positivity. Sachi loves spreading love and confidence to everyone around her. She enjoys dressing up, dancing, eating, watching Netflix, cooking, stanning BTS, and spending time with family, friends, and her boyfriend. She plans on going to an out-of-state college to pursue a career in child development, while also having a cosmetology side hustle while still dancing and performing. Sachi is a princess.
LOWER COURT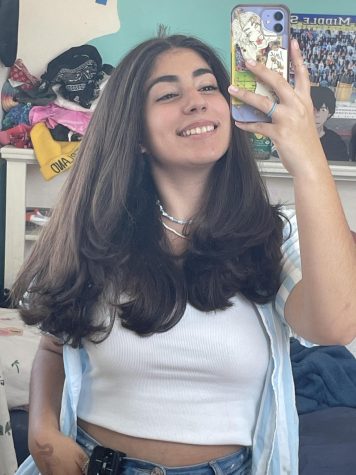 Sissian Allahverdi
Sissian has been an ASB member and a part of the GHS tennis team since freshman year. She's a member of Gardening Club and Build-A-Backpack Club. She also loves doing ballet, and has been dancing since the age of three. Her hobbies include painting, playing the guitar, making jewelry, doing yoga, and cooking. After high school, she plans to take a couple months off of school to travel, as it is something she loves doing. As a career, Sissian hopes to be in a psychological field, as the way our brain functions has always fascinated her.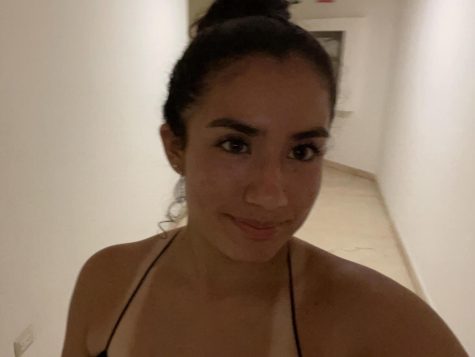 Arianna Vargas
Arianna is a member and co-captain of Glendale's girls varsity volleyball team. She is also a member of the Best Buddies Club, Chemistry Club, and Origami Club. Outside of school, she plays club volleyball and has participated in the OC beach clean up. Her hobbies include baking, binge watching movies and shows, playing board games, listening to music, and drawing. After high school, she plans on going to a university to study occupational therapy, so that she can become a pediatric occupational therapist. Arianna wants to help kids, and those who struggle with disabilities, and help make a difference in their lives.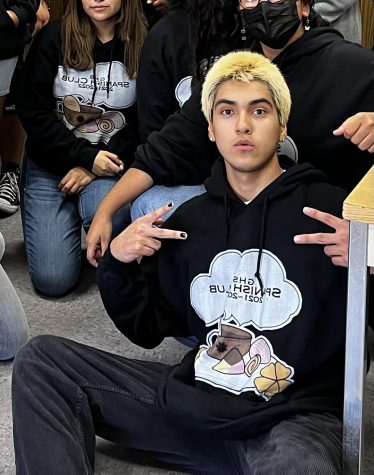 Benjamin Salmeron
Benji is a proud member of the Glendale Gators Volleyball Club outside of school, and he is on boys varsity volleyball here at GHS. He is an assistant for the GHS Spanish Club, filling in for his brother Josue, after he betrayed our school. During the fall, Benji and his oldest brother, Jeremy, volunteer by decorating floats for the Rose Parade. Benji enjoys playing brain teasers to keep his mind active, when he's in the car, or not doing anything else. He enjoys riding around town on his bike to keep in shape and relax or to go on small grocery runs. Whenever he gets the chance, he often finds things to do with his hands, like deconstructing and rebuilding his LEGO sets, or adding to a rubber band ball he started in his seventh grade year, while watching whatever's on Hulu or Netflix. After high school, Benji has been thinking about maybe joining the Marine Corps, to fight for his country and receive financial aid to go to a university. He has his sights on UCLA (GO BRUINS!) to pursue architecture. His grandfather on his mother's side was an architect and did a lot for their community in Mexico, so he doesn't want to end the family lineage of architects. His passion for math is another driving factor for architecture, since it's easy for him to grasp those kinds of concepts.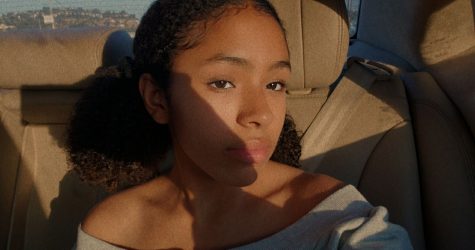 Layla Whitley
Layla is a sophomore on the track and field team, where her main events are the 100m hurdle race and the long jump.  In school, she is the social media marketer and alternative secretary for the Thrasher Club, and outside of school, she works at a bakery and occasionally helps her mom in coordinating weddings. She likes to read, listen to music, watch K-dramas, write in her journal and work out. After high school, she plans to go to a four-year university, because she is still confused about what she wants to do as a career, so at least she will have some stability. Regardless, Layla will continue competing in track and field events during college.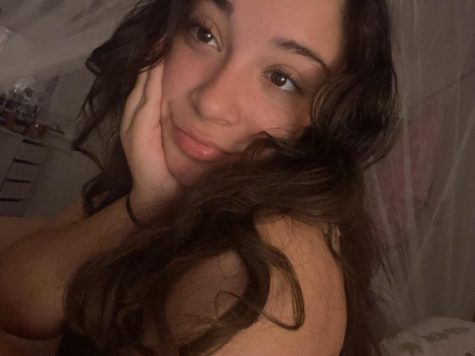 Sofia Orellana
Sofia is an involved student at Glendale High School. She is on the cheer team, she is currently serving our ASB as Freshman Class Secretary, and she is also a member of both the Best Buddies Club and Model UN Club. She enjoys reading, listening to music, going out, taking naps, and watching movies. After high school, she plans on being a corporate lawyer, because she loves defending people's rights, especially if it includes the law and serious cases. She also really loves seeing how businesses work with each other, and if they need any help legally, Sofia will be there!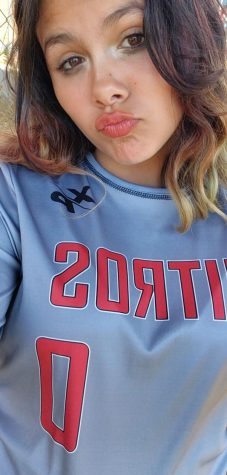 Destiny Velina
Destiny is currently a member of three clubs at GHS: the Drama Club, the Filipino Club, and the MESA Club. She is also on the Nitro softball team, and she has been playing since she was five years old. Her hobbies include listening to music and practicing softball. Destiny plans on going to college after high school to be an actress, because she loves movies and shows and wants to be like them on TV. She also might be a lawyer, because it has always been a dream for her, or a teacher, because she has wanted to be one since she was little.