Nostalgia, Eslabón Armando
The new album that has everyone hooked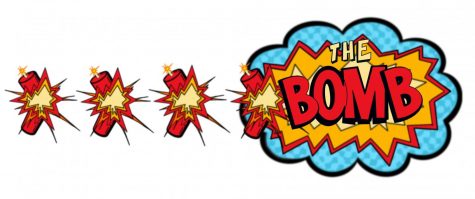 Nostalgia is the 5th album produced by Eslabón Armando, a group of three guys, two of whom are brothers and one is a friend. Their band name translates to "United Chain". This album came out on May 6, 2022. 
Their lead vocalist is Pedro Tovar, who has been singing and songwriter since age ten. The band members just sit in their garage and play, and they've been together since 2017. 
Nostalgia has several featured guests, such as Junior H, Danny Lux, Fuerza Regida, Ivan Cornejo, Sarah Silva, and Erre. You can find this album on Spotify, Apple Music, or YouTube. It is an amazing and heartbreaking Mexican album.
Eslabón Armando plays music in the genre of ranchera, which is a style of Mexican music. It's also considered a "corrido", which is a ballad of romance, but it's really just another form of Spanish music. 
For this album, Pedro Tovar said that each "song has a memory," and also "it gives a nostalgic vibe." This album features everything from heartbreaking ballads to dramatic corridos. There are 14 songs in total, but the top four songs on the album are "Vete A La Fregada", "Dos Morritas", "Si Supieras", and "Hasta La Muerte". Each one of these songs has a different vibe and meaning. 
"Vete A La Fregada" is a heartbreaking song, and the members of the band said that they got inspiration from other Mexican artists, like Ed Maverick and Kevin Kaarl. It's just about relationships that have not gone as planned. And once it is all said and done, someone moves on and leaves the other person hurt. This song portrays this situation very well. 
"Dos Morritas" is a collaboration with Junior H. He is also a very known corrido artist, and people really like his music. Tovar knew that having him on this song would just make the track that much better. This song is about doing what you want and being always happy, because you're living your best life. 
"Si Supieras" is another collaboration song with Danny Lux. They've collaborated before and they decided to collaborate again. This song is about how the girl you love is with someone else and how she shows more affection towards the other person compared to you. 
The worst part is that she has no clue how much it hurts you. Seeing the person you love fall in love with someone else can kill you inside, and no matter what you do, you can't let go. She has abandoned you and left you, as if nothing has happened. 
"Hasta La Muerte" is another collaboration song with Ivan Cornejo. He's a very well-known corrido artist. Tovar decided to collaborate with him, because his voice just suits this song so well, and there was no other person as perfect for this song as him. 
This is another love song, and it's about how the person you love makes you happy just by looking at them. The person you love can relieve so much stress and make you happy by just a touch or a look. You enjoy every moment with them and how much they brighten up your day. You love them so much that you'd do anything for them, and it's always going to be you and them until the end. 
Overall, Nostalgia is a great album about love and heartbreak. The flow and the songs are fantastic, and this album should get all the attention that it deserves. 
If you want to listen to songs that involve heartbreak or love,you should check out Eslabón Armando on Apple Music, Spotify, or YouTube.