The Fallout
The HBO Max movie addresses teen trauma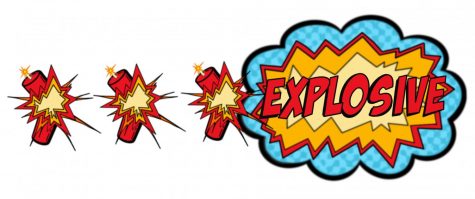 The Fallout was released on January 27, 2022 and was directed by Megan Park. The cast includes Jenna Ortega, Maddie Ziegler, Julie Bowen, Shailene Woodley, Lumi Pollack, John Ortiz, Will Ropp, and Niles Fitch. 
This film can currently be found on HBO Max. It is an emotional rollercoaster that deserves to be watched, because of its perfect view into the struggle of dealing with trauma. 
The Fallout is about how high school students, mainly Vada (Ortega) and Mia (Ziegler), navigate their way through traumatic experiences. The movie deals with loss and violence in a high school setting. The journey that these high school students go through to deal with such trauma is realistically accurate and quite inspiring. 
Mental health is one of the main topics this movie touches on. Vada, along with the other characters, show their own struggles as they endure different traumatic situations. Park has done an amazing job of not only casting actors that took the part, but she has also ensured that each character has the ability to accurately depict the lives of teenagers. 
Park's film implies her own frustration with our current gun laws, and this not only relates to our society, but it also makes us realize that the world is not always perfect. Park carefully depicts real-life situations and has a clear viewpoint, despite what others might think. 
This movie addresses several sensitive topics, ones that should be talked about on a daily basis. Even though some people may believe that this should not be the case, it is important to talk about sensitive topics out in the open without boundaries. This movie shows that holding things inside can harm a person, and also the people around them.
It is important to know that this movie is not for everyone. It can trigger some unwanted feelings and memories of a viewer's past trauma. Be advised and make sure that, when you are considering watching this movie, you are absolutely sure that your mental health can handle it. 
Before watching this movie, I knew that it was going to be one of Ortega's best works of acting. She has built a reputation for herself and she does not disappoint here. By contrast, Ziegler is not as well-known of an actor as Ortega, but she proves in this film that there is more to her talent than simply her reality dancing career. 
Overall, this is one of the best movies that I have seen starring Jenna Ortega. I think that her presence in this movie really impacts the overall message that Park is trying to communicate to viewers. Park accurately displays the importance of handling grief in your own unique way, and the overall acceptance of the complexities of healing. 
It isn't an easy process and viewers of The Fallout can confidently say that this theme is widely touched on. But please remember that this movie is not for everyone, as it deals with grief, trauma, and violence.