Coach Weisman Follows His Passion
Varsity boys soccer coach always goes for the win!
Coach Brandon Weisman is the current Glendale High School varsity boys soccer and assistant football coach, and he is also a human geography teacher. He was born in Orange County and was raised in Temecula, California. 
Coach Weisman attended college in the city of Chico, and he then eventually made his way back to Temecula. His hobbies outside of soccer include seeing his friends from college, enjoying his free time, and watching anything sports-related.
What made you first get into coaching?
I have always had so much love for sports, so I decided to find a way to continue participating in soccer and football, and coaching was the perfect opportunity. I love competing and that strange feeling you have before a big game, and coaching is the closest thing to give me that feeling. I also love working with kids, so becoming a teacher and a coach was the best career choice for me.
What is your history with soccer?
I have been playing soccer competitively since the fourth grade, and I have had a lot of achievements in the sport. My high school soccer team won league and CIF my sophomore year, and during my junior year, we had won league for the third year in a row. During my senior year, I won the State Cup with my club team. I was [named] Second Team All-CIF in Division ll, First Team All-League, First Team All-Valley, [and] Second Team All-Area, and [I] played a couple all-star games.
What do you like best about coaching?
I love coaching for the moments that aren't about soccer. I love coaching on the bus rides home, the team dinners, the moments that everyone will look back on no matter how a season has gone. 
I love [also] watching players go from a low level during their freshman year, into one of our main players their senior year. Lastly, I think beating Hoover is my all time favorite.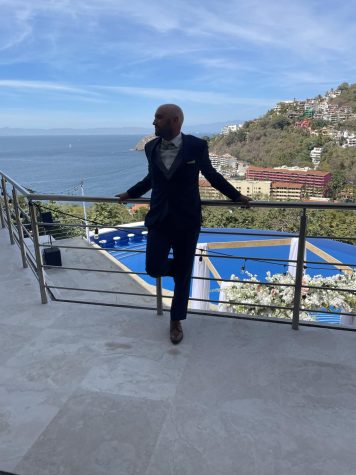 How do you feel about the last season?
Even though this has been, without a doubt, the best season Glendale High has had in the last forty years, there was so much more we could have accomplished. There is still a feeling of emptiness knowing we could have done great things. 
This team should have won something. We played beautiful soccer and had some great games and wins. I am unbelievably proud of my boys.
What was your favorite part of the last season?
Without a doubt my favorite part of the last season [was] destroying teams. The amount of hard work we put in, day after day, is what got us to be such a scary team to come up against. My favorite win would be against Ventura on the road. Just the feeling and the energy the win brought to us was unbelievable. 
What hopes do you have for the next season of GHS soccer?
I hope to have a complete season. That has been a tough situation recently with our season being cut short the past two years. I also hope to continue having a playoff run. 
We have sixteen current seniors graduating, so the next season will be a rebuilding season. Lastly, I hope to give many players their first varsity minutes.
If you are interested in being a part of next year's GHS boys soccer team, please contact Coach Weisman at [email protected].