Joshua Bassett Stirs the Pot
Teen heart-throb finally speaks up about his ongoing feud with Olivia Rodrigo on his newest EP.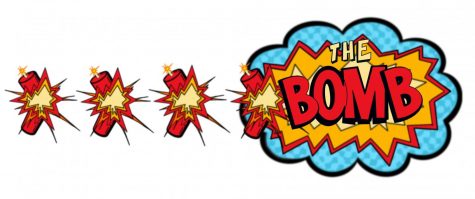 On December 3rd, 2021, Joshua Bassett released a short extended playlist of three songs, finally breaking six months of silence regarding his breakup with Olivia Rodrigo.  
Ever since the release of Olivia Rodrigo's album Sour, many of her fans were left appalled at some of the behaviors that she claimed Bassett had displayed in their previous relationship. Upon being villainized for several months, Basset released three songs in response to the hatred and violence that he has faced due to Rodrigo's accusations.
The first of the three songs is called "Crisis", where Bassett claims that he is "telling his truth." The lyrics of this song portray his struggle to even begin telling his side of the story, due to how quickly people assumed that he was a villain.
In this very emotional song, Basset tells his listeners that he has received death threats. His lyrics make it clear that he is upset that Rodrigo hasn't put an end to the rumors, but she has instead been "fanning the fire for the headlines."  
The EP's second track, "Secret", is a great contrast to the previous one. The music is much livelier and more exciting. The lyrics take listeners through the artist's experience of finding out that his significant other has cheated on him.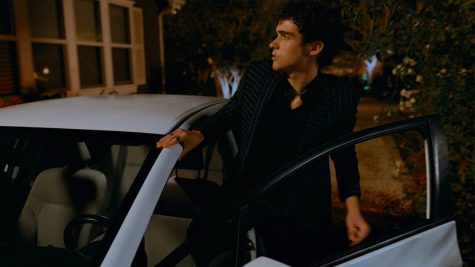 This song is likely also alluding to Rodrigo, due to the fact that he sings the lyrics "good for you, fooling everyone." This is clearly a reference to one of Rodrigo's most popular songs, "Good 4 U". Over the duration of this song, she claims that Bassett has been just fine while she is the only one left in pain. 
Bassett does a wonderful job of telling the story from his point of view, without dragging anyone through the mud. Good for him. 
The final song on the EP, "Set Me Free", is arguably the best song Basset has ever written. This track is a rollercoaster of emotions. The instrumentals, vocals, and lyrics tie in together perfectly, making you feel as though you are walking alongside Bassett on his journey throughout the past year. 
Basset's lyrics portray his struggle with attempting to survive the harshness of losing himself in all the rumors and the negativity he has faced. This song plays out as a linear story, starting off with Basset thinking out loud and asking himself what he did to deserve all the hatred he has received. He then goes on to say that, ever since their breakup, he has been working on himself, and it has not been easy. 
This EP is quite short but very moving. Take ten minutes out of your day and listen to it, and be prepared for Joshua Bassett to take you on a year-long journey. 
And if you enjoy these three songs, you also might enjoy Basset's previous self-titled EP.