Outer Banks, Season 2
Was Season 2 worth the year-long wait?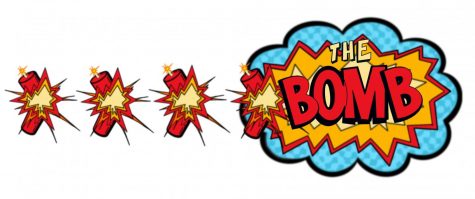 The second season of Outer Banks premiered on June 30th this summer. The instantly-trending show, written by Josh Pate, Jonas Pate, and Shannon Burke, took teenagers all over America by storm. 
The series includes some familiar faces, such as Charles Esten (Jesse), Austin North (I Didn't Do It), and Drew Starkey, who's appeared on many well-known TV shows and movies, such as Love, Simon and The Hate U Give. Overall, due to the action, thrills, and drama, the second season of Outer Banks meets, and even exceeds, fans' expectations. 
The first episode of this season begins with a short recap of the first season, featuring a heated rivalry between the working class Pogues and the social elites of the Outer Banks, the Kooks. Upon finding sunken treasure, the Pogues encounter Ward Cameron (Charles Esten), a wealthy man who greedily steals the treasure before the Pogues can return to take ownership of it. 
Ward's daughter, Sarah (Madelyn Cline), falls in love with John B (Chase Stokes), making John B the main target for Ward. After Ward attempts to escape the country with the treasure, John B, joined by the sheriff, tries to stop him from leaving. At that moment, Ward's son, Rafe (Drew Starkey), murders the sheriff and John B is framed, paving the way for Ward to successfully escape with the gold. 
Season 2 takes us through the journey that the Pogues take to clear John B's name and get Ward arrested. Viewers all expected this season to be action-packed, but no one anticipated just how exciting this new season would truly be. There are many plot twists and additional characters that threaded perfectly into the storyline. Every episode has a new conflict, keeping fans on their toes!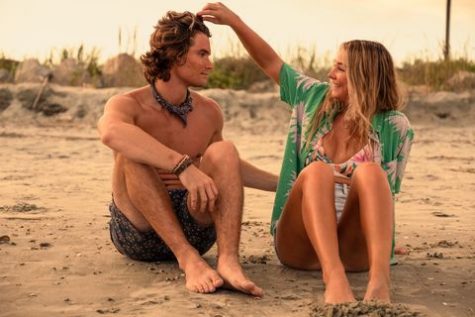 While watching this show, many teenagers online have expressed their desire for such adventurous endeavors. Outer Banks makes you feel as if you are going through the life-threatening, but thrilling, quests that John B and his friends undergo. Though their actions should never be imitated, they give you a sense of longing for such action in your day-to-day life, since theirs is so out-of-the-ordinary. 
Many young viewers also follow certain fashion styles portrayed on the show. During the first few weeks following the premiere, teenagers who took inspiration from the female characters in the show began to wear miniature braids in their hair, laced with small beads. Those who took inspiration from John B or the other Pogue boys wore various bandanas and tropical, button- up shirts, and they even styled their hair to mimic that of John B's. Outer Banks added an interesting new twist to Gen Z fashion. 
However, the best part of Season 2 is the fact that you never know exactly what to expect from one episode to the next. Although many of the plot twists and all the action is slightly overwhelming, it is all still very enjoyable. So, every time you decide to press the "Next Episode" button, you must brace yourself for a new conflict that is even crazier than the last one. 
Season 2 is also quick and easy to view. Many of the fans who were waiting for new episodes were able to finish watching them all in one sitting. Each of the ten episodes range from forty to fifty minutes long. This time commitment may seem fairly large, but as you watch, you tend to not realize just how fast the episodes roll by. 
Finally, it is evident that the cast has been very carefully hand-picked for each of their roles. Many people may sympathize with the character of Rafe, because although he's a psychopathic murderer, Starkey is able to portray just how broken his character is and that he is also only a product of his father. 
It is also interesting to see how the off-screen romance between Chase Stokes and Madelyn Cline has translated into their on-screen one. The shift in their chemistry between the first and second seasons is tremendous, because now there is an obvious, deeper connection between the two of them. 
Overall, the second season of Outer Banks was worth the wait, and it is even more worth the watch. It takes you through an exhilarating journey, all in ten hours or less. The many plot lines perfectly tie together to produce one of the most original and creative works that Gen Z has ever seen. 
So, grab your popcorn and prepare to surf through Season 2!