Animal Crossing Update 2.0.0
Was this update really worth the hype and the wait?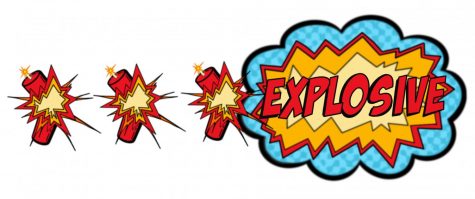 Animal Crossing: New Horizons was released by Nintendo last year, and it was created by the developer and producer Aya Kyogoku, who worked on the Animal Crossing games since City Folk. This is one of the games that people were most excited about during the pandemic, and it can be found at any retail store or on the Nintendo e-shop. 
This game wasn't actually called Animal Crossing when it was first released in 2001. It was called Animal Forest but was specifically released in Japan on the Nintendo 64 and GameCube. Then the main Animal Crossing series was created. 
New Horizon was released on March 20, 2020. Many people who have played each Animal Crossing game from the beginning had been waiting for seven years for this game to be released.
Just on time, before the pandemic had fully affected the world, many people who had a Nintendo Switch rushed to stores, and copies of the game were sold out within weeks. Some players even had to wait for more to be delivered to stores, and due to the pandemic, the shipment was a little delayed. 
Finally, a big update for the game was released on November 5, 2021, and many people were surprised about the new things coming into the game. However, there aren't any more big updates later after this one, as Nintendo has said. The developers put everything in this update, and later on, there will be bug fixes or other seasonal updates.
This game revolves around a deserted island where "you" are the town representative, building and providing a place for your villagers and making it as creative as you want. You meet new villagers and ask them to live on your island, which shapes your town as a community. There isn't really any big thing that can be spoiled in this game, especially when it's like an open-world game, where you can do whatever you want. 
In this new update, a character named Brewster, who was featured in previous Animal Crossing games, has been finally added. He is a barista who manages his own coffee shop, located inside the Museum.
Kapp'n, who is a turtle and also a character from previous Animal Crossing games, is another addition to this new update. He takes you to a random island just for a thousand Nook Miles, which is another currency that you are able to get by earning achievements. 
In the front of the town hall, you will also find a radio on the ground, which allows you to do group stretches with the villagers and other people around the town. Many more things have been added in the update, such as gyroids and many more decorative items.  You can also cook, learn new recipes and farm your own vegetables and fruits. These are the only activities that I have found useful in this update, because they are not the most time-consuming, and they do not require you to spend very much currency. 
The bad thing about this update is that this big plaza was supposed to be on Harv's island. Harvey the dog is another character in Animal Crossing, and he is known for letting your character use his house for photography. 
This new plaza was added to Harv's Island in this new update, but I thought it would be simple to gather materials and wait for them to be built into useful items each day. However, you, as the town representative, have to spend 100,000 bells in order to buy the stand and also to gather the materials which are required to build it, which requires so much work.
That's not even the worst part: you can only build one stand each day. There are seven stands in total, so it will take you a week, or maybe more, in order to have all the stands up and running. I personally found that I don't have the time to try and earn thousands of bells in order for my island to be operational.
Furthermore, the music in the game is really upbeat and instrumental, and if you know K.K. Slider, he sings for you every Saturday in the town hall. But in order to obtain him in the game, you need to have a 3-star island. Getting to that point is really time-consuming, but it is a bit worth it in the end, because you will see yourself developing your island into something wonderful, like a dreamscape. 
I have not yet purchased the DLC called Happy Home Paradise, but I found that it seems worthless to buy. You apparently just spend your time decorating houses in order to earn another currency that is not even connected to the actual game, where you normally can work and earn bells. The hype for the update wasn't really too exciting, because if you have fewer bells in the bank, you are not really going to experience the full experience.
Overall, this Animal Crossing update was not worth the wait, because the expectations from the trailer were too unrealistic. The DLC looks like it will only benefit you a small amount, but you have to also spend your time on the DLC in order to aim for things you want in the game. 
You can play this game every day but once you reach a certain point in the game, you have nothing to do, except just develop your island to its fullest. It took me about four months to reach that point.
I can say that if you like spending time grinding currency in the game, just to spend it all on your effort, then this is a game for you. This update offers a lot to people who like to spend the whole entirety of their time on Animal Crossing.
Big updates in games aren't usually very rewarding, because in the end you are just being tricked into looking cool. But by the time the update is released, it's not as exciting as you hoped it would be. 
All in all, Animal Crossing: New Horizons is a great game, because you learn how to do things that you can do in real life. However, it's much better to play the previous games, which helps you better understand how to play the newer game from the start. 
These older games are hard to find, though, because they are only available on game consoles that Nintendo made in the past. Regardless, I do recommend this game if you have patience and can spend time on it.