If I Can't Have Love, I Want Power, Halsey
Is this album legendary or a fraud?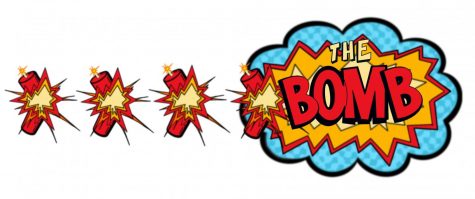 If I Can't Have Love, I Want Power is Halsey's fourth studio album. It was released on August 27th, 2021, and was written by Halsey, Johnathan Cunningham, and Greg Kurstin. The producers of the album are Trent Reznor and Atticus Ross who are part of the band Nine Inch Nails. It is available now on Spotify, YouTube, and Apple Music. The album has thirteen wonderful tracks. 
Every Halsey album has a concept, and this album's concept is pregnancy and childbirth. It shows us the fears that she has, and the things that she is excited about, while going through this chapter of their life. Their previous album Manic and this album are both very different. Their previous album is more focused on their view on the world and lets us see who she is in a more raw and honest way, while If I Can't Have Love focuses on the emotional part of their pregnancy.
Halsey's previous album Manic was well received by critics, finishing with a final Metacritic score of 80/100. The album creates an image of their mental illnesses and inner struggles. When you compare the sounds of Manic and Halsey's latest album, you can see how different they are. 
Manic is more chill and it does have some rock vibes, but overall this new album is way more pop-punk. It has way more guitar and drums than their previous album. Both albums are incredibly unique, but people might be able to relate to Manic a bit more due to the subjects that it addresses.
Besides pregnancy and labor, If I Can't Have Love also focuses on feminism and the patriarchy. Even though it focuses on feminism, it is not a girl-power kind of album. It's trying to show that the contrast between being a Madonna and a sexual being are things that can exist in the same place without disrupting one another. Halsey is reclaiming their body.
The first song on the album, "The Tradition", is a very interesting track. It's very mellow and if you are not listening closely, the melody is very calming but the lyrics are quite haunting. The song is talking about a young girl who is bought and sold, while the chorus of the song is telling the girl to fight and get the life that she wants to live. The overall message of the track is to be selfless and do what you want without caring about other people. 
The second track, "Bells In Santa Fe", is one of my favorite songs on the album. The song is rumored to be from the point of view of Halsey's unborn child. It is not a secret that she has suffered numerous miscarriages, so this can be understood from the get-go. The first verse of the track is saying to not get your hopes up. The song can be talking about a loved one as well, as the line "Watch as I slip away for your sake" can be interpreted in many different ways. It might be talking about self-destructive behavior and how a loved one is kind of slipping away. The whole idea that  "all of this is temporary" might also be referring to an unborn child and miscarriages. 
The fourth track of the album is called "Lilith", which is such a masterpiece. Because of the beat and the lyrics, you immediately fall in love with that song. The rhythm is incredibly upbeat and catchy, and it's mostly composed of drums, which gives the song a terrific vibe. Oh god, how I fell in love with the lyrics! They can be interpreted differently, but because of the title, you can infer that it's talking about the figure of Lilith in a mythological or a biblical way. The song is kind of a representation of female independence, rebellion, giving and taking, and emotions,  more specifically love. "Lilith" is a track that you just can't stop listening to.
Another song that stands out to me is "Darling", which is such a beautiful song, lyrically speaking. The track is dedicated to Halsey's son and boyfriend. The lyrics talk about how these two people have made Halsey feel important, and if something happens to them, their son and boyfriend will forever remember her. There is also a comparison between their old self and who they are now in the second chorus. She is reminiscing about the men that have been in their life and how much Halsey has changed. This is the most beautiful song on this album.
Another track, "Whispers", speaks volumes about how a mental illness can affect your relationships. The line "Sabotage the things you love the most" best sums up what the song is about. The contrast between the lyrics and the melody is what makes the song haunting. The melody is calm and peaceful, while the lyrics talk about self-sabotage and trying to fill the void of the negative thoughts that run through your head. Those inner thoughts may be vocalized by your inner demons and insecurities. The song is relatable, and even though it is quite heavy, it's an incredible song.
The lead single of the album "I am not a woman, I'm a god" is an interesting song, and the vocals and melody are through-the-roof. The lyrics are the most interesting part of the song, because they contrast the idea of self-worth and self-doubt. Halsey goes from this saintly, almost holy figure into this vicious person. The music video for this track is dark and morbid, and I love it. It's a mistake to interpret this as a girl-power type of song, because the song is saying she is NOT a woman. Halsey instead seems to imply that she is a god, a problem, and a fraud.
"The Lighthouse" is the most sinister track of them all. The song tells the story of a siren and the danger that she imposes through the seduction of sailors, eventually killing them. The song is more of a rock song, which makes it ten times better and ten times more sinister. There is a pattern of disturbance in this album, but this makes the album a hundred times better. The outro of the track is kind of disturbing and it has a very similar sound to the first three seconds of the song. But just when you think that the song is done, BOOM! Halsey throws the outro: "And the waves come crashing down." The first two times she says these words very calmly, but then their voice starts getting louder and more distorted. 
Go grab your tissues, because for the last track of this amazing album, Halsey decided to bless us with "Ya'aburnee". The title is in Arabic, and it roughly translates to 'you bury me', which is a very sad concept. In this song, Halsey hopes to die before their child and partner, because Halsey doesn't want to live without them. The song expresses how she wants their loved ones to know just how much she loves them before their time is up.  Halsey also hopes to be remembered and how she will cherish every moment that she spends with their family. 
Overall, this album is a disturbing and incredibly emotional masterpiece, and the variation of sounds found here is magical. I would say that this is Halsey's best work yet, because you get hooked right from the start and you never get tired of listening to this album. Their voice is angelical, and the different sounds allow the listener to experience different vocals. She did an amazing job with this album, and it showcases a different person. The album further gives us a peek into their complex mind, which is a blessing. 
If you like this album, you should listen to their previous album Manic or you can check out Happier Than Ever, which I also reviewed.