Shang-Chi and the Legend of the Ten Rings
Marvel's new movie is a bigger hit than people thought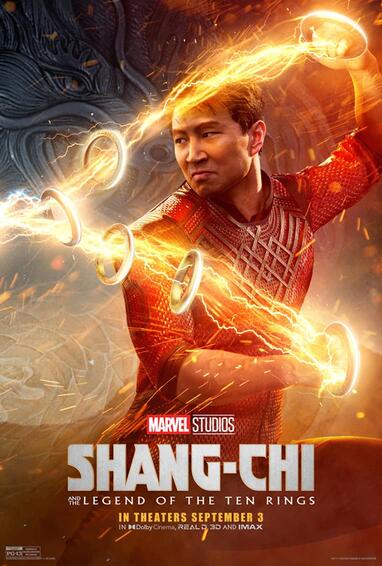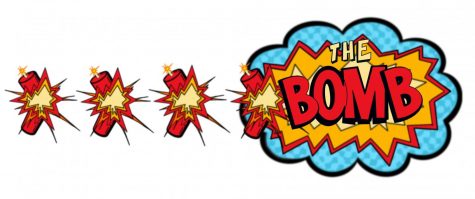 Shang-Chi and the Legend of the Ten Rings (directed by Destin Daniel Cretton and starring Simu Lu, Awkwafina, Tony Leung Chiu-Wai, and Fala Chen) is a very dramatic and action-filled movie. There are moments when you scream with joy and other moments where you scream from the hurt and betrayal. 
The movie is a little relatable because most of the problems begin from a dysfunctional family after a sorrowful event. This awesome movie can currently be found only in theatres, but it should be available on Disney+ on October 18th.
Shang-Chi is about a young boy whose mother is murdered in front of him and his younger sister. His father has a hard time coping with the pain, and so he begins to train his son, Shang-Chi. After years of restless nights, Shang-Chi is sent on an assassination mission. However, he decides to leave his home, life, and sister behind and never looks back after moving to America. Unfortunately, after a couple years, Shang-Chi needs to go back to China and gets mixed up in the Ten Rings Organization.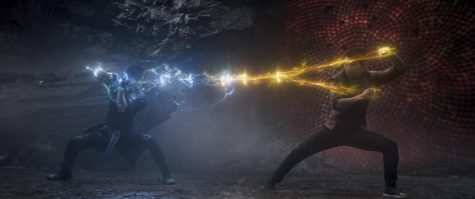 I very much enjoyed and highly recommend this movie, because it indicates the start of a new era in the Marvel Universe, and the cast is amazing. Everyone in the movie really brings it to life. Also, almost everyone in the movie is Kung Fu fighting and playing an important role. 
This story is suspenseful and full of life, which always makes you wonder what is going to happen next. The moment you expect something to happen, the opposite happens! Shang-Chi and his friend, Katy, are a very hilarious duo who make a hell of a team. However, I still cannot believe the fact that Shang-Chi leaves his sister behind to go to America. It still upsets me, not going to lie. 
The cast overall is awesome at their roles, and each actor's dedication to their performance helps bring their characters to life. People who are friends in the movie are actually close friends in real life. The funniest part is when people in an ancient village are speaking Mandarin Chinese and Katy has no idea what they are saying so she just stands there staring at them. Hilarious.
The movie has many serious, dramatic, eventful, and funny scenes. For instance, the best scene has to be when Shang-Chi, Katy, and a surprise character go to out for karaoke after the final battle is over, and they sing, dance, and pass out.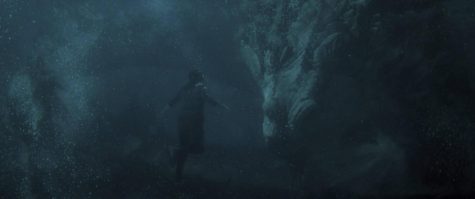 And another great aspect of the movie is that every scene that doesn't have any action presents the importance of a relationship or a place. At every second, the movie is gripping your attention.
There are also many scenes with fantastic music. During the action scenes, the music makes it much more interesting, and during sad scenes, the music makes it much more emotional. So, before you watch the movie, prepare yourself  emotionally for what you will see.
Therefore, I highly recommend this movie to everyone, because it has action, emotion, drama, fantasy, adventure, and superheroes. If this movie interests you, then I would also recommend any Spider-Man movies, the Wolverine movies, any of the Avengers movies, Assassins Creed, and Mortal Kombat.