The Off-Season, J. Cole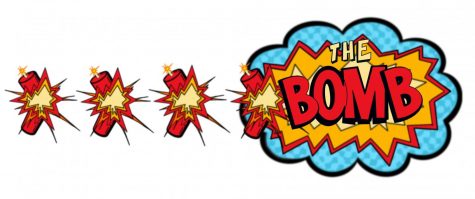 If you listen to rap or hip-hop, you should already know the name J. Cole. Jermaine Cole, who was born in Frankfurt, West Germany and raised in North Carolina, has been a consistent top artist and producer in the industry for as long as we can remember. After three long-awaited years, J. Cole has finally dropped a new album called "The Off-Season". It has a total of 12 songs, with featured artists like 21 Savage, Lil Baby, Bas and more.
"9 5 . s o u t h" is the first song on the album, and you can already call this a classic. In the first few bars, J. Cole talks about how hard he works on his albums and all the time he really puts in for them to go platinum. This song is just him speaking about the things going on in his life, but he puts a hype spin to it so that people can really get lit to the song as well. 
The second track on the album, "a m a r i" shows how Cole is already going two-for-two. This one isn't as hype as the first one, but it'll make you bop your head the entire song. J Cole likes to emphasize the true grind he put into making this album and into his entire career. Another classic. 
The track "m y . l i f e" features 21 Savage, and it is only the third song, but it is HOT. People are always curious as to what these rappers might be doing in their daily lives. Cole talks about his life and what really goes down in his mind day-by-day. He features another top rapper in the game right now, 21 Savage. Once you see who is featured in the song, you already know it is going to be a banger. 
The seventh track, "p r i d e . i s . t h e . de v i l", has more of a message to his fans and to anyone listening. He talks about how pride can really take over and control you and give your life negativity. Cole's flow and wordplay in this song makes the song just perfect. It also features Lil Baby, who is the top in the rap game at the moment, and we all know how that goes. FIRE. 
"h u n g e r . on . h i l l s i d e", featuring Bas, is the last song of this 12-track classic. People argue that this might be the best song on the album. Cole leaves it all out on this one, with his straight-forward and thought-provoking bars. He addresses quite a few things in his lyrics. He is going over this melodic beat, rapping about staying true to himself and never giving up throughout his whole career. He ends the song as perfectly as closing credits in a movie, leaving us wanting more until his next album drops. 
The Off-Season has already received positive reviews. It has topped the Billboard Hot 200 and has sold almost 300,000 units in its first week. This is Cole's 6th consecutive number-one album. Everyone has been listening to this album, and it might even be the biggest one of 2021. Every song on this album is just plain good, and it will be one to remember in the future.