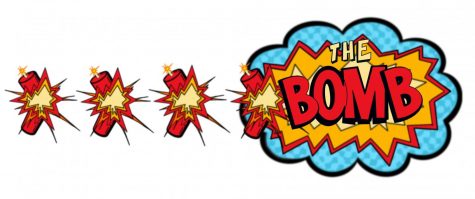 Drake, arguably one of the most influential and greatest in the music industry, has just come out with three new songs. We haven't heard anything new from him in quite some time. He was supposed to have an album this past February, but he had to delay it. 
The little mixtape is called Scary Hours 2, consisting of three songs with Rick Ross and new sensation Lil Baby. This new mixtape is going to go down as a classic. Each song is really different from the others, so it isn't repetitive and it is straight heat.
The first track, "What's Next", already makes you bop your head. This song has consistently good vibes throughout the whole song. Drake talks about how his fans are always trying to figure out his next move or what he is going to do next, hence the title. 
The second track "Wants and Needs" features Lil Baby. Following the previous song, this one is more of a hype song that you can listen to before a game or something to get you ready for school. It is just bars from the G.O.A.T., Drake. He raps about how his fans always want something from him, like he isn't doing enough, and they are always in his business. He then talks about how he has been doing this for a while and is still top of the game, despite being around for a while. 
Lil Baby, who is fairly new in the rap industry and is one of the hottest in the game right now, just spits bar after bar after bar. People can say he doesn't miss and always has hits. This is yet another banger song.
The final track on the EP is "Lemon Pepper Freestyle", featuring Rick Ross. This song takes a different turn. It is slower and has a more chilling-at-home-relaxing vibe. Many people don't prefer a slowed-down Drake, but regardless, it is still a great song. 
Again Drake talks about life, but on a more serious note than in a hip hop, gangster way. He mentions how he drops off his son at school, and by the time recess hits, he has already made a million dollars from what he does. It is a subtle flex you can tell, but it is crazy that in that little time he still makes a lot of money and has never dropped or gotten old. This is a great song to listen to on a night drive through the city or while chilling with some friends.
This EP is a little preview for sure, before Drake's new album Certified Lover Boy is released soon. However, I would definitely suggest listening to these songs, because they are bangers and you can never go wrong with Drake. This EP deserves our highest score. You can find Scary Hours 2 on all music platforms now!