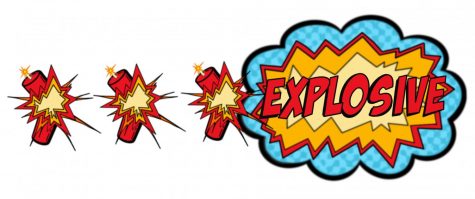 Do you get along with your family? 
Regardless of your answer, The Mitchells vs. The Machines is a great family movie. It was released on Netflix in April of 2021.
It was directed by Michael Rianda and written by Rianda and Jeff Rowe. The starred cast includes Abbi Jacobson, Danny McBride, Maya Rudolph, Mike Rianda, Eric Andre, Olivia Colman, Fred Armisen, Beck Bennett, Chrissy Teigen, John Legend, Charlyne Yi, and Doug the Pug.
The Mitchells vs. The Machines is an action/comedy animated movie about a complicated family. Katie Mitchell is the daughter of the family, and she has been accepted to a film school and feels that this is where she's supposed to be. Katie's dad, Rick, then comes up with this idea of a family road trip.
Suddenly, a tech company called "PAL", the phone, starts taking over the world with an army of robots, and the Mitchells family is everyone's last hope of saving mankind from this threat. 
BEWARE OF MILD SPOILERS AHEAD!
The part of the movie that I liked best was towards the end when Rick finally understands his daughter, Katie. At first when Katie shows him her videos, he never responds well to them. Towards the end, Rick finally likes her videos and her passion for making them and thinks they are funny. 
Another part I really enjoyed was when the Mitchells first met the robots, Eric and Deborahbot 5000. It was funny watching them acting like humans and discovering different emotions.
I was most stunned by Monchi, the Mitchells' pet dog, especially when Deborahbot 5000 says, "Is that a dog? Dog?… Pig?… Dog?… Pig?… Loaf of Bread… System Error". Deborahbot 5000 and Eric then go crazy!
Overall, there were lots of funny and exciting parts in the movie, and I have to say this is one of the funniest movies I've ever watched. The next time that you want to watch a movie, give this one a try! It's worth it!