Your 2021 PNMA Winner: Tigran Sarkissian
Congratulations to Tigran Sarkissian, the winner of this year's Pat Navolanic Memorial Award!
Here is the webinar of this year's awards ceremony:
And here are the slideshow videos for each of our Finalists:
Remi Akopians
Laurah Chau
Natalie Glezen
Avery Medina
Tigran Sarkissian
About the Writer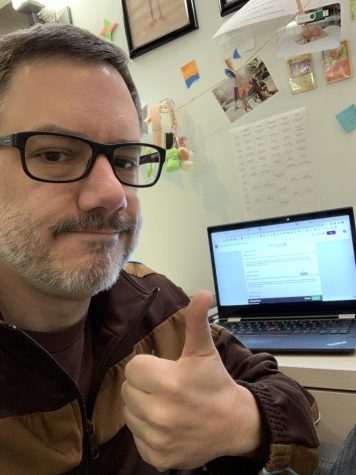 Jon Livingston, Advisor
Mr. Livingston is the advisor for the Journalism class at Glendale High School. He is also the ASB advisor and the advisor for Stylus, the GHS yearbook. He is currently in his 22nd year of teaching, and he enjoys spending time with his family, reading, watching Laker games, cheering on the UCLA football team and playing video games.