The Pat Navolanic Memorial Award (PNMA) is the most prestigious honor that can be bestowed upon a Glendale High School senior. Applicants must have a 3.5 GPA, leadership experience, 30 hours of community service, a varsity letter in one sport or competitive team, and participation in student activities. The winner will receive a $2,500 scholarship and each finalist will receive a scholarship for $300.
The PNMA is sponsored by the Glendale High School chapter of the National Honor Society, whose advisor is Ms. Holly Ciotti.
This year there were ten eligible applicants for the PNMA. Selection Day was held over Zoom on the afternoon of April 2, and our various GHS club presidents, team captains and ASB officers were part of the selection team.
Here are your five finalists: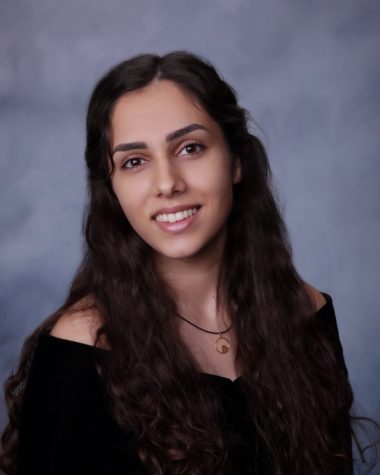 Remi Akopians
Remi is a senior at GHS and, as I'm sure you've guessed by now, she's a PNMA applicant. Among her many talents are volunteering, having a higher than 3.5 GPA, and somehow securing a place on a varsity sports team (though she is not sure how anyone thought that was a good idea). She is very adamant on making it known that she loved volunteering at the Armenian Relief Society. Although she started late, she spent as much time as she could in that office before COVID-19 forced it to shut down. She was oddly passionate about recording and removing listings from the job log and updating the apartment listing wall, and she hopes to return there soon. She started freshman year having never played tennis, but managed to claw her way up to varsity by junior year. However, she immediately declined, instead choosing to be the JV captain as she knew this was the better choice for her. Arguably, her most long-standing participation in an activity has been her time spent developing, and eventually leading, the UNICEF Club at GHS. Some of her best and most stressful moments were spent organizing activities and various other things for the club. She has also won some awards here and there, but she is not very good at talking about herself without sliding into a slightly sarcastic tone. To conclude, Remi believes that if she wins the PNMA, the first person she will tell is her stuffed animal.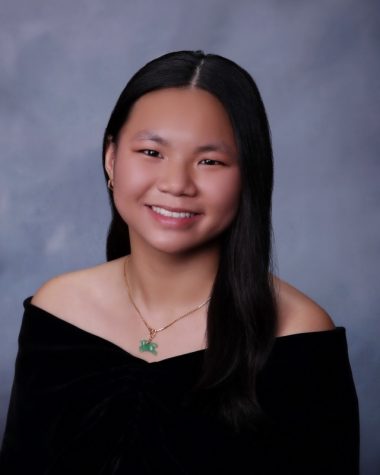 Laurah Ly Chau
Laurah was born in Glendale and has lived here her entire life. During her free time, she enjoys reading books, watching TV shows, and going on long runs. She has been involved in a few activities, but they have been impactful to her. She has been in track and field for four years and has been captain of the girls' track team for two years, where she runs hurdles and relays. During her junior year, Laurah founded the GHS STAR Club (Students Together Assisting Refugees and Immigrants). This club helps and raises money for local refugees and immigrants. They make welcoming baskets and raise money for charities like UNHCR and more. From her sophomore year until COVID-19 hit, Laurah volunteered at Glendale Memorial Hospital. She worked on the 6th floor helping nurses and doctors with things like filing paperwork, disinfecting countertops, and keeping patients company. When new volunteers were coming in, she would be in charge of them, telling them what they can do to help. She has also volunteered at other places like the Los Angeles Food Bank and the Rose Parade. Soon, Laurah hopes to go to USC or to UCLA, which is her backup plan.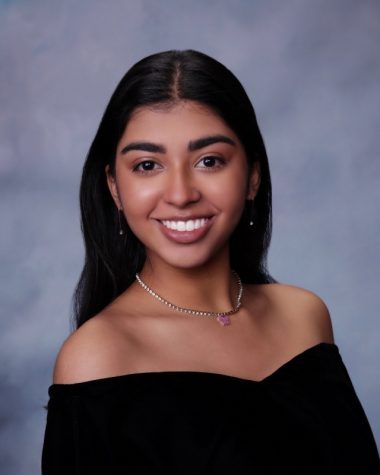 Natalie Glezen
Natalie is an ambitious student and dancer with a big heart. Like Pat Navolanic, she values being involved with and creating spaces on campus where students feel welcome, even if those spaces are virtual. As the president of two clubs, she motivates other students to discuss issues important to them and to give back to the Glendale community. Both as an AP student and Scholastic Bowl competitor, her enthusiasm for learning stems from her love of a good challenge and her desire to always be improving. Her work ethic propelled her through four years of the Drill team. Starting as a novice, she would later become a varsity squad member, jazz soloist, and MVP recipient by her third year. It was not only her four-year dedication, but her commitment to sportsmanship, unity, and kindness contribute to her legacy on the team. Though competitive, Natalie is always happy for the success of the other person in the room. She is as passionate about taking action for positive social change as she is for her education. She believes in the importance of taking what she has learned at Glendale High and applying it to the real world. She has dedicated herself to community leadership and volunteering, from independently directing a donation drive for Samaritan's Purse to tutoring abuse and exploitation survivors for their high school equivalency degrees. As a friend, Natalie is fiercely loyal, empathetic, and prepared. Putting emotional maturity over ego, she strengthens her relationships with compassion and authenticity. Many ideals motivate Natalie, but her greatest aspiration during high school has been to prepare herself as someone who will combat human trafficking and forced labor through litigation. In accordance with her dream of attending law school, Natalie will be attending UC San Diego in the fall as a political science major.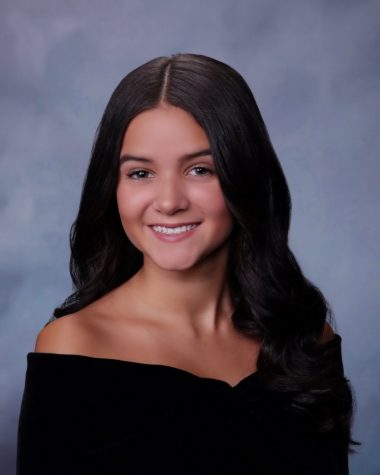 Avery Medina
Avery was a two-year captain and three-year member on the Glendale High School dance team. During her time on the team, she earned 11 national titles in the Coed, Military, Dance/Drill and Hip Hop Divisions. She is a current member of ASB, as the Senior Class Secretary, and the treasurer of the National Honors Society. Within her community, Avery spends her time volunteering at a local thrift shop and preparing and serving meals at the Ascencia Homeless Shelter. She also works as a volunteer at the YWCA summer camp, dedicating over 200 hours of service during her four years at GHS. She further tutors Glendale students in math.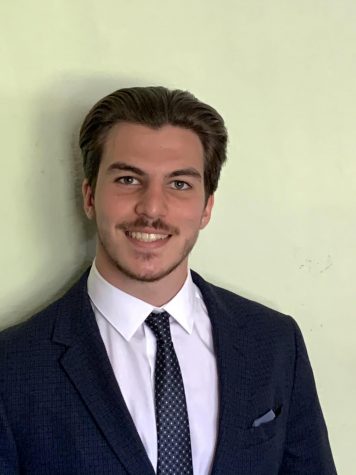 Tigran Sarkissian
Tigran is a two-year captain of the GHS varsity boys soccer team, he is the former president of the Music Appreciation Club, and he served as director of publicity for the Nitro Music Club. Within his community, Tigran has been a camp counselor at Lark Summer Camp, and he also spends his time volunteering at Keck Medicine USC's Neuroscience Division. Since the pandemic, Tigran has returned to the hospital to volunteer and prepare care packages for frontline workers. During the war in Artsakh, he worked with Armenia Fund to prepare shipments of aid for displaced families in the region.
Here are your five semifinalists: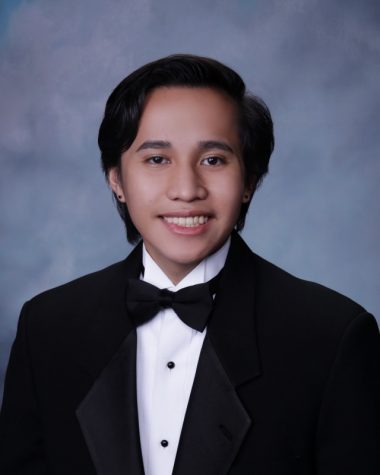 John Christian Calica
John is a Filipino senior who also goes under the alias, "The Bakerman". During his four-year attendance at Glendale High, John became a member of the track and field team, where he has participated in the 110m high hurdles, the 300m hurdles, and various relay events. Although not a captain, he assists in workouts for other track members to help them overcome their fear of jumping over hurdles. Not only is he active on the field, but he has also been found behind the action of the many performances at the Glendale Performing Arts Center. He holds the position of Sound Supervisor and Crew Manager as he works during assemblies or dance shows hosted by non-school related groups. Whether it was pulling drapes or setting the audio level for microphones, John has gotten the job done. One of John's proudest accomplishments is his achieving the Eagle rank in the Boy Scouts of America. John has remained a scout throughout his adolescence and became the senior patrol leader of his Troop 130. His favorite earned merit badges are for welding and first aid. Currently, John is serving as president of the National Honor Society (NHS) and the vice president of the Students Together Assisting Refugees (STAR) Club. Community service-wise, John has been willing to help out by clearing up a trail, distributing food, or even decorating a float full of rice without a single complaint, as he loves to offer his assistance. With his alias "The Bakerman," John is mainly known for his love of baking. From his own chocolate chip cookie recipe to Nutella brownies, he loves to create delicious treats. He is also always willing to share his recipes with people around campus.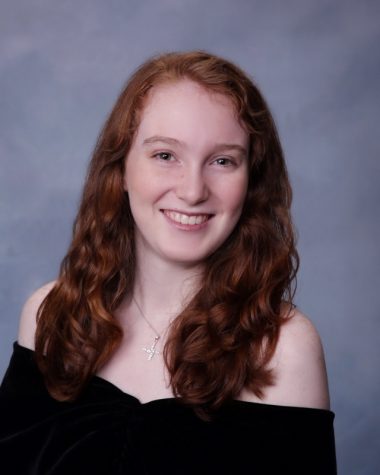 Jean Doody
Jean has truly enjoyed her four years at Glendale High School and has participated in a spectrum of academic, artistic, and physical activities. In December 2020, she won the GHS Poetry Out Loud competition, and went on to win the district-wide Poetry Out Loud competition in early 2021. Since ninth grade, Jean has played the cello in the Glendale High School's symphonic orchestra and has traveled with the group as they participated in various music festivals. She has been involved with the Visual and Performing Arts program, helped incoming freshmen as a member in Nitro Crew, served as president of the GHS UNICEF Club, and competed against other schools as a part of the Glendale High School's girls varsity tennis team. Jean cherishes her volunteer time as a Smithsonian Digital Volunteer, where she transcribed and created digital copies of original, hard-to-obtain documents for the Smithsonian Institution. Other volunteer work included tutoring for a class of middle schoolers for GEF Summer School, being a tour docent for the Glendale Historical Society, and writing book reviews for the Glendale Public Library.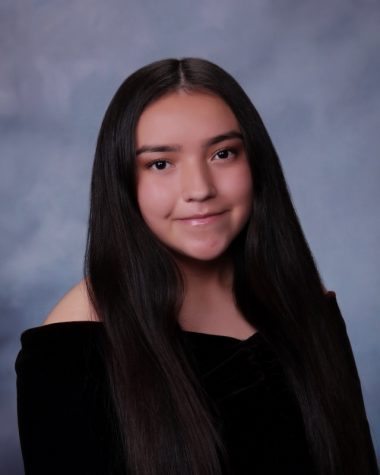 Ashley Garces
Ashley spends her weekends working at a horseback riding lesson program, Sagebrook Farms, where she takes care of 20 horses. At 11 years old, she started riding horses at a nonprofit organization, Taking The Reins (TTR). Since then, she's taken horseback riding lessons at Sagebrook Farms, TTR, and J. Bennett Farms, with the money she earned at Sagebrook Farms. Last summer, she joined the show team at TTR and competed in multiple shows. At TTR, she volunteers by taking care of the horses and helps teach the riding and animal care classes. She also volunteered at a cat shelter, Sante D'Or. At school, Ashley was a captain on the junior varsity softball team her junior year, and this year she will be a starting pitcher for the varsity squad. Ashley has been in symphonic orchestra for three years and was in string orchestra for one year, where she was concertmistress for part of the year.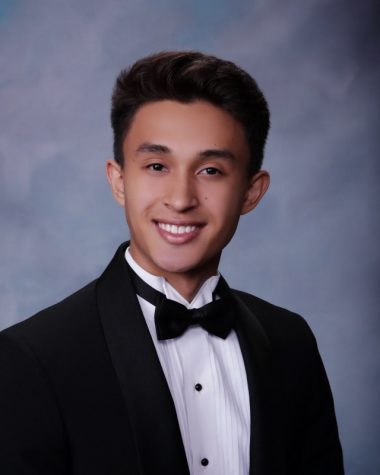 Chris Hanzal
Chris prides himself in being involved in a variety of activities over his tenure at Glendale High. He is a 4-year basketball player and a 3-year captain for the Glendale High basketball team. He has also been in ASB for 2 years, serving as the Junior Class Secretary and then the Senior Class President. Chris has also been very passionate about his involvement in clubs. He was a founding member of the Federation of Christian Athletes Club at GHS, and he now serves as that club's president. Additionally, he has been part of his Class Council for 4 years. Since a young age, Chris has loved music and this was reflected by him making the symphonic orchestra his freshmen year. Despite not being able to be a part of the orchestra due to schedule conflicts, he has still stayed involved in music by performing in the Variety Show for two years. Chris's primary off-campus activity has been church ministries. He serves as a youth leader and teacher for his church, he is a part of the church band, playing lead guitar, and he has even gone on a mission trip to Peru during the summer of his junior year. In Peru, Chris spent 3 weeks passing out food and clothes, painting buildings and immersing himself in the community.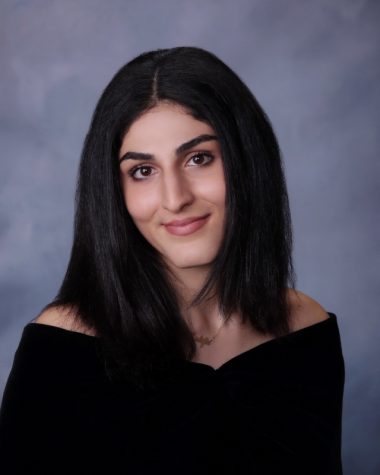 Areco Orujyan
Areco has been a part of Glendale's basketball team for the past four years. She currently serves as vice president of the Best Buddies Club and as secretary of the Make-a-Wish Club. She was also vice president of Glendale's Kindness Club last year. She has been a Nitro Crew leader during her junior and senior year and was also the Oratorical speaker last year. Areco coaches basketball for younger kids and has written letters to raise money for the Make-a-Wish Foundation.
The winner of the 2021 PNMA will be announced through a Zoom webinar on May 21 at 3pm. More details will be coming soon.
Congratulations to all ten of these amazing seniors!