WCE Dance Places Quality Over Safety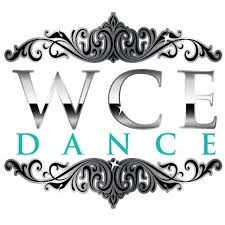 Breaking news! We are currently in a global pandemic! Spread the word because it seems as if some people did not know about it! 
On February 1st, West Coast Elite (WCE) Dance posted their support for Hart High School on Instagram. Simply by taking a look at the comments, you can see the concern of many dancers, coaches, and directors. 
In the video, you can see approximately 15 dancers performing a beautifully cleaned routine. It is no secret that in order to attain a routine of this quality, it requires time, space and precision, which are all difficult to achieve through laggy computers. 
Their routine contains complex formations, which includes dancers crossing the floor. It also has tricks in which the dancers appear to be coming in contact with each other.
Well, perhaps they practiced with masks and stayed 6 feet apart, and yet, they are not allowed to do so according to their school website.  It makes you wonder how they managed to achieve their goal without breaking the rules and/or risking their health. Their options overall had to have been limited. After a certain amount of coaches and directors expressed their concerns about the performance in the comments section, their comments were deleted and their accounts were blocked. 
There are a lot of unknown facts here. However, the question many people want answered is, why is it that Hart won the competition? Without a doubt, their routine was beautifully executed and their hard work is shown throughout the routine. Nonetheless, it seems wrong. Intentional or not, it sends the message that dance is given priority above the health of many people. 
There's also a chance that others may want to follow in Hart's footsteps in order to keep up with the competition throughout the season. People should not be okay with risking their lives in order to present a decent routine.
Glendale High School's Dance director, Kelly Palmer, was more than upset with the situation at hand. In hopes of finding answers, Ms. Palmer scheduled a Zoom meeting with a handful of dancers and WCE faculty member, Stephanie Noori. Many dancers felt upset more than anything. How were they supposed to keep up with the other teams and continue to follow the rules? 
Many suggestions were given to Ms. Noori, including the addition of a rule that requires all dancers to wear masks during their routines, to which she agreed. Another suggestion was to make all the rules the same for every dance team. That way those who lived in more infected areas wouldn't feel intimidated by the teams who were allowed to do more. Nevertheless, Ms. Noori disagrees with this rule, because she believes that many people have already lost so many opportunities and she doesn't want to be the one to take this one away. 
This isn't about bringing another team down. The global pandemic continues to be a huge concern regardless of the improvement. In our country especially, we need to help each other to realize that winning a dance competition shouldn't require us to risk our health. 
The parents and adults should have stepped up in this situation, not to mention the other teams on the outside looking in. People need to start looking at the bigger picture instead of trying to attain risky little achievements. 
Nitros, you are no exception, so please mask up, distance yourself, and stay safe.