Don't Fear the Dentist
The threat of covid-19 offers new challenges for dental care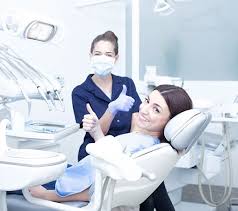 Many kids are missing out on dental appointments because of the pandemic. Since the outbreak of covid-19, 40% of parents have avoided taking their children for a dental checkup. Some parents are just unable to have their kids be seen by their dentists. Even for those with insurance, many are unable to receive an appointment. 
Due to the pandemic, many dental offices have been closed, and it has been chaotic. No one knew at first when they were going to reopen, and by the time they were starting to reopen, it caused problems to increase. After waiting for so long, those people who needed fillings ended up needing extractions. Many dentists have had to cancel appointments for kids who had previous appointments. 
Covid-19 has severely limited the number of patients that dentists are able to accept. A lot of pediatric offices are open clinics, and children are extremely close to each other, which can't be happening anymore because of the pandemic. By September 21, 2020, 75% of dental care providers were operating at 76% or more of their pre-pandemic numbers, according to the AADP. 
Many parents are scared to take their children in for an appointment, but dentists assure them that it is important for kids to get their check ups, and they are sure their children will be safe. Things can get really bad for children, because cavities can start to come in and parents might think a filling will be the worst that can happen. 
However, their children can have their nerves damaged, because of how deep their cavities have become, based on delayed dental check ups. It's better for them to take their children in, because it may become too late and their children may be at risk of severe nerve damage. 
The changes at dentist offices have now made them very secure. Dental care workers are wearing double masks, face shields, gloves, and gowns. Temperature checks are taken when you arrive at the office.  Patients may be asked to wait in their cars or outside until they are called to come inside. Sadly, there will not be any video games or toys in the waiting room, and only one adult and one child will be allowed to enter together. Any papers that have to be filled out will have to be completed online before the appointment. 
Dentists have promised to make children's check up visits as safe as possible for everyone. Even before the whole pandemic started, dental offices were required to maintain extreme hygiene practices. So yes, kids and parents will be safe at any dental office, so go and get your kids checked out today!
Their teeth will thank you!