Introducing the 2021 GHS Teacher of the Year Finalists!
Congratulations to these amazing educators, selected by the students of Glendale High School!
Over 900 GHS students voted for the 2021 Teacher of the Year! It was a VERY close vote, but here are your finalists!
Ms. Natasha Belou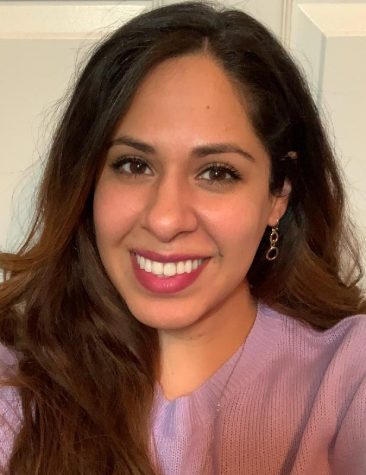 I was born in the Los Angeles area but grew up in a few places, such as San Diego and South America. At one point, after college, I even lived in Spain for a bit. But my heart is in Los Angeles, through and through. I went to high school at CV. For college I went to Chapman University, where I studied Broadcast Journalism and Film/Television and played basketball there. I LOVE traveling and exploring new places. I think it's the greatest thing you can do in your life, because it helps us learn about others and have an appreciation for the differences in cultures and people. It's important to remember that the world does not revolve around us as individuals or where we come from. There are so many similarities that we can find in other people by being open to learn from them as well, and explore beautiful places. I also love basketball (obvi), The Office, being outdoors, eating, reading, and yes, playing video games. It's soothing, haha. I began working at GHS by coincidence. A couple of years ago, when I was subbing here, some senior students told me that they did not have a teacher for a couple of months. I had just gotten my Master's Degree and English credential and wanted to help, so I applied to be that teacher…and here I am :). A message to the little ones (all students): Thank you for the love. It's a privilege to know each and every one of you, even on the days you're mad at me for holding you accountable! Please remember to always be authentically you, and don't ever let fear stop you from doing what's right! <3
Mr. Joseph Benkovich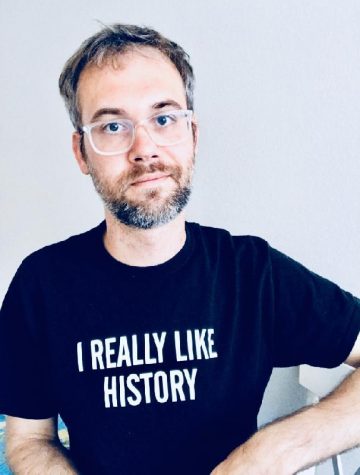 I was born and raised in Pittsburgh. I went to Seton-La Salle High School (Class of 2000) and then went to Saint Vincent College (Class of 2004), which rests in the cornfields of Latrobe, Pennsylvania. I love camping (I've been to 22 of the 63 National Parks so far) and anything involving the outdoors.  Fishing (in streams and lakes) ranks high on my list of hobbies. Playing board games and LEGOs with the family is also lots of fun. I started working at GHS in the Fall of 2015. I was drawn by the diversity of students and the small-town vibe of Glendale. I also knew that living nearby in Highland Park would give me a short commute and let me contribute a lot to the school. I could not be happier and consider myself very lucky to teach at GHS. Use your nice words and remember, you can catch more flies with honey. 
Ms. Shannon Clark-Reed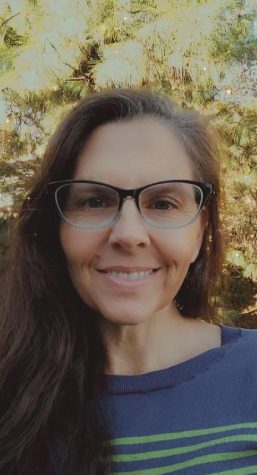 I was born in Los Angeles in a hospital about 10 miles from here. My dad was so nervous about the new baby that he forgot my going-home clothes, so I have a very cute, tiny t-shirt that says "Kaiser Permanente" that I wore home that day.  I grew up in Simi Valley (about 45 minutes west of here), and moved to Redlands right before 9th grade. I graduated from Redlands High School. (Go Terriers!) I've attended six different colleges, but I got degrees from the following: the University of California at Riverside (Go Highlanders!), the University of California at Berkeley (Go Bears!), and Columbia University. (I would say "Go Lions," but I'm not even sure if they have a sports team…) I like to have variety in my life, so naming my favorite hobbies is a difficult task.  When I'm not working, my ideal days would consist of the following: getting up in time to see the sun come up, having breakfast with the family, doing something productive (like coming up with a cool lesson plan or comments on student work; I know, I'm a nerd…and possible a workaholic in denial), spending time outdoors with the family (gardening, hiking, beaching, reading, or some sort of hybrid of any of those), cooking a new pasta dish, eating with the family (we spend a lot of time with each other), then playing some sort of board game or watching a movie with the family.  Note that my ideal day does not consist of washing any of the dishes from any of the meals. I started teaching at GHS in 2003, just after I graduated from Columbia in New York City. I taught at Roosevelt Middle School before I left for New York, and while I was gone, most of my close teacher-friends had moved to the high school level at GHS. They convinced me and the principal that this is where I belonged, and they were right! If I am asked to deliver a message for my students, I feel like I'm writing my senior quote for the yearbook or the NHS poster. Oh, the pressure! There are so many things I want to tell them! I'll just go with how I sign off each class: "Be good and be well, my kiddos! Be good and be well!"
Ms. Gohar Khalatyan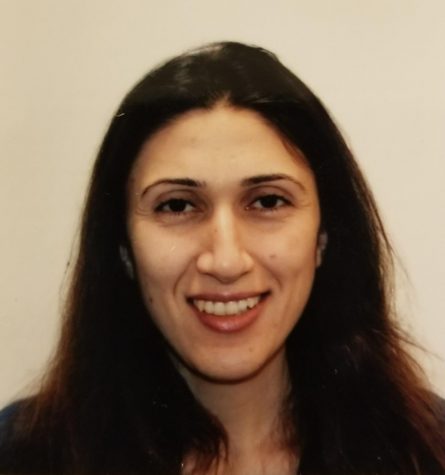 I was born in Yerevan, Armenia, and I grew up in the United States. I graduated from Glendale High School and then attended Cal State Northridge. My favorite hobbies are cooking, organizing, and overthinking. Before coming here, I was having a difficult time finding a teaching job. The teaching position at GHS was unexpected, and it became available just a few weeks before the beginning of school. I interviewed for the position and I'm happy I'm here. My message to students is that life will be difficult, but find your focus point. Be in the moment, and you WILL be Awesome!
Ms. Lisa Keefer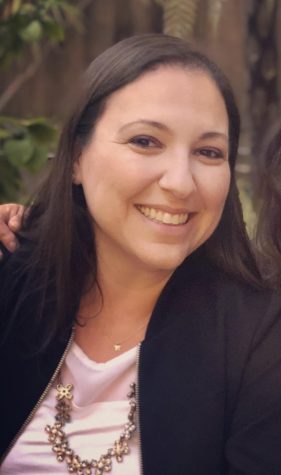 I was born in L.A. and grew up in Glendale. I went to CV (Hey, it's better than Booover!) and then UCSD for undergrad and CSUN and Concordia for my credential and Master's. My hobbies include hanging out with my family, keeping up with celeb gossip, impromptu dance parties with my daughter, and watching BTS videos with my kids. I took over for a teacher as a long term sub while I was still in school, and–lucky for me–that teacher didn't come back, and I got hired! I've been here ever since! I'm so proud of my students this year for showing how resilient and hard-working they can be in the face of adversity. This has been the weirdest year by far, but we have all made sacrifices and adjustments to make it not just bearable, but also, pretty fun and memorable, too!
Mr. Chris O'Malley
I was born into a patrician family, the gens Julia, which is descended from Julus, son of the legendary Trojan prince Aeneas, and the goddess Venus. My coming of age coincided with a civil war between my uncle Gaius Marius and his rival Lucius Cornelius Sulla. Both sides carried out bloody purges of their political opponents whenever they were in the ascendancy.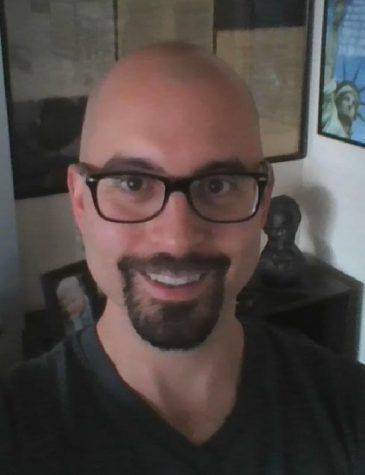 I managed to keep my head down and make it through the conflict. At the age of six, I earned a perfect score on the SAT and then completed high school in nine weeks. I graduated from Princeton University at age 10, and finished medical school four years later. At age 14, I was the youngest licensed doctor in the country. I enjoy dirt polishing, soap carving, and collecting in-flight sick bags. I'm still not entirely sure how I ended up working at GHS. I wandered onto campus one day, walked into room 4311, put my name on the board and started teaching. The next week, the principal came in to observe me and said I was doing a good job. I've just been showing up ever since. I'm not even getting paid. A message? I've only accumulated a few bits of wisdom in my time here on Earth. Here they are: 1. Don't let the perfect be the enemy of the good. 2. Get enough sleep. 3. Don't ask other people to do things that you can do yourself. 4. If you're losing your hair, just shave your head. It's okay.
The winner of this year's award will be announced soon! Hang in there, Nitros!
Have courage and be kind!