Hayk Gargaloyan Has His Eyes on the Motherland
Hayk Gargaloyan, the president of Glendale High's Armenian Club, was born in Glendale, California. In his spare time, Hayk loves to bike, read a book, and hike with his friends. Hayk wanted to run for president of Armenian Club, because he wanted to do something that would benefit his motherland.
Hayk did just that, as he and his cabinet launched a GoFundMe for Armenian refugees of the Artsakh War seeking shelter in the Armenian city of Yeghvard, and they raised a little over $6,000. 
Due to the pandemic, Hayk has been doing his best to make the communication with his cabinet via Zoom and Remind as effective as possible.  Hayk also notes that this way of communication is better than the usual, since "only those who are truly interested and passionate will come to the meetings."
The pandemic isn't slowing these students down, as the club is currently working on fundraising for nonprofits such as HyeHopes, which provides remote education to displaced children in the Syunik region of Armenia.  Another non-profit cooperating with Hayk's cabinet is Learning Mission, which is focused on providing technical education to veterans of the war in order to give them the skills in IT they will need to work for European and Armenian companies.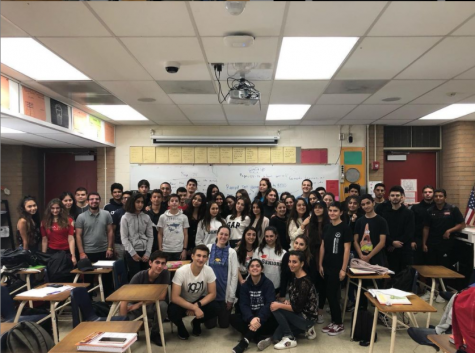 Hayk obviously recognizes that covid-19 is awful and it has cost a lot of people both jobs and lives. However, if we don't let it "be used to divide us", everything will be all right.  In five years, Hayk sees himself in a graduate school on the path of receiving a masters degree in a STEM field. 
If you would like more information on Armenian Club, please contact Ms. Hayrikyan ([email protected]) or Ms. Hakobyan ([email protected]).
Also, please make sure to follow @ghs_armenianclub on Instagram, to constantly stay updated on future club fundraisers.