Kristina Ter-Matevosyan Is Keeping Her Head Above Water
Kristina Ter-Matevosyan is a senior at Glendale High School, who was born in Glendale, California.  Kristina is the captain and the leader of our school's girls' varsity water polo team.  She likes to spend her free time by going on walks and swimming, because those activities allow her to "get away from the daily thoughts and stress."  
Kristina got into water polo the summer going into her freshman year.  The head coach at the time, Mr. Vardanian, was also Kristina's summer school math teacher, and he suggested that she give the sport a try.  She remembers having second thoughts about that idea. However, Kristina fell in love with the sport the minute she tried it out, so it is "thanks to Mr. Vardanian that I am in the position that I am today," Kristina said. 
Kristina feels that there is not anything that she dislikes about water polo, and the list of the things she loves about the sport is too long to mention. Her all-time favorite memories are the atmosphere of the games. "You just feel so connected to your team during them," she said. "The communication and everything really bonds all of us together."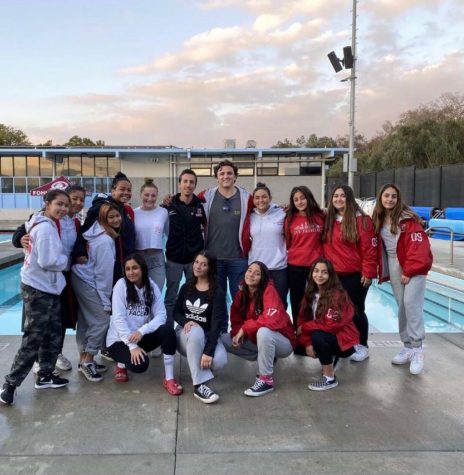 The players in fact are very close, so they all work and communicate with each other very well in order to resolve any issues they might have.  The standard of expectations is very high for every member of the team.  They are asked to always be on time to their practices and games, to have a sense of sportsmanship and compassion towards the opposition, no matter what, and finally to represent themselves and their school in the form of winning.
The girls are going to have a new coach this season, but Kristina notes that "she has a great feeling that he is going to lead the team to success based on the amazing season he had with the boys' JV water polo team."  However, it's not just the coach that is new for the team, it is also the pool.  Glendale High School will soon have a brand new aquatic center on our campus.  The pool construction is going great, and it is expected to be done by December.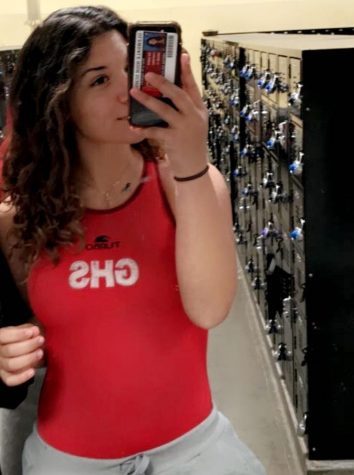 Overall, Kristina is hoping that the coronavirus won't affect their upcoming season as they practice with serious precautions in place. She is optimistic that there will be a season at some point; however, nothing is for sure, according to her.
Even though everyone's life has changed dramatically after the month of March, Kristina just hopes that this nightmare is over soon and everyone is back to their normal lives as much as possible.  In five years, she sees herself attending a university and working multiple jobs to find the perfect profession for her future.