Jenna Zwickl Marches Her Way Through Senior Year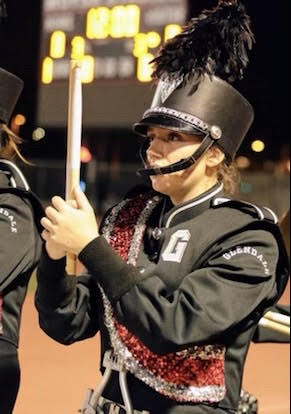 Jenna Zwickl, a senior here at Glendale High School, has been a member of the GHS marching band for the past four years. Along with a variety of extracurriculars such as drumline, ASB, and lacrosse, Jenna has flourished in numerous communities of our school.
Since her freshman year, Jenna has played a key role in marching band, acting as drum captain her junior year, along with the assistant drum major her senior year. She also holds the position of Director of Finance for the Class of 2021. 
For students who were on campus before the pandemic, it is well known that marching band has a pivotal role in the livelihood of rallies and sporting events. Jenna remembers the announcers at football games calling the GHS marching band the "Pride and Joy of Glendale High", and she loved being a part of something so fun.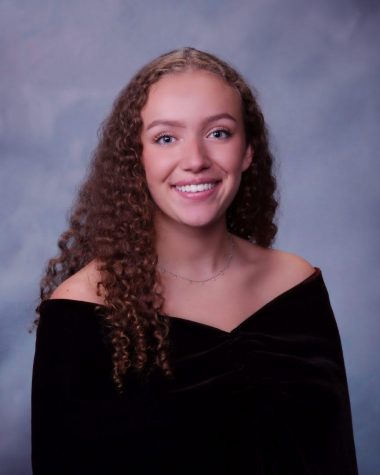 The various platforms Jenna is a part of have given her memorable experiences and many inside jokes with her peers. With marching band, she has formed unforgettable memories and traditions like "Glendale High, you have 1 minute," following a miscommunication years prior that resulted in this inside joke. 
As she joined ASB during her senior year, Jenna feels that it was harder to form relationships with her classmates due to remote learning. Despite this, she still enjoys her peers and the class. 
After high school, Jenna plans to attend a four-year university to pursue a career in medicine, and she has committed to attending UCLA in the fall. (Editor's note: YAAAAS! Go Bruins!)
Jenna hopes to leave a legacy in drumline as it is something she holds very close to her heart. Jenna hopes to send off a message in a positive light, showing that "although things are not going the way you thought, you must try to find the best light in it."