The Social Dilemma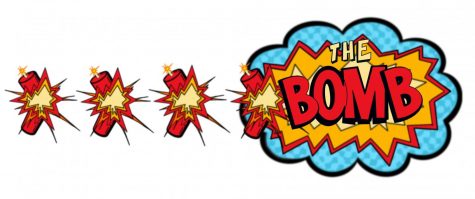 Netflix has come out with a new film that explains it all. The Social Dilemma came out this year with record-breaking information about what really goes on behind the computer and social media. Ever since it got released onto Netflix in early September, it has stayed in the world's top 10 most watched shows. Overall, it is a terrific documentary, and you should definitely not miss it!
It's terrifying to watch 90 minutes of a topic that is so real to so many people. In the beginning, all social media platforms were for advertisements and to gather information about people. Now, they have taken it to a new level where humans can't control it anymore. 
The Social Dilemma is a documentary that goes deep into Instagram, Facebook, Twitter, YouTube, and TikTok. And it shows how these platforms manipulate humans to stay hooked. For example, have you ever talked to a friend about something you wanted to buy, and then you went on social media and an advertisement for that same subject showed up? That's the people behind your screen getting you hooked and staying on social media longer. The more you stay on social media, the more information and data they collect from you. 
Another example is when you go on your phone and Snapchat shows a notification that the person you are texting says "typing." This is to get you on the app faster to see what they are saying at that moment. 
An interview with Silicon Valley engineers states that they now fear what they created, and The Social Dilemma is an eye-opener to us who know very little to nothing and how these platforms manipulate all of us.
Throughout the film, various workers and ex-workers for big companies, like Microsoft, Google, and Apple, are asked to speak about what they have seen. This is not an easy thing for many of these people, because they spent lots of money and time talking to lawyers to see what they can and can't say. That means not 100% of what really goes on behind our screens are said in the film. 
All age groups are discussed in the documentary, but the main age group that is shown, and the easiest to manipulate, are teens ages 13 to 18. It basically explains how teens are being "molded" by social media and the people behind these platforms, even though teens think that what they post can only be seen by their friends. However, once you press that button to get the app, your private life is OVER and you are just another number for them to brainwash. 
The Social Dilemma also goes over suicide, depression, and anxiety.  In only the past 3 years, 10.4 million kids seriously thought about suicide, 3.2 million made a plan, and 1.4 attempted it, and more than half of these are because of social media.
There were multiple times during the film when I wanted to delete my accounts, turn my phone off, and throw it out the window, and I'm positive that The Social Dilemma will have the same effect on you. 
Even though those are harsh statements, once you hear a technical engineer from a major company admitting that, at this point, they can't control what they started, that should be a major reality check. I recommend watching this film, but be ready to be horrified by what you will see!