Tangik Ghayvandian, Aria Kupperstein Have a PLAN for GHS
What started as a connection between two longtime friends, who did not feel ready for college, has blossomed into an idea for how to help not only themselves, but all Glendale High School students, to prepare for college and future careers. Seniors Aria Kupperstein and Tangik Ghayvandian are the founders of the Prepare, Learn, And Navigate (PLAN) Club. 
Aria also participates in UNICEF as the club secretary and she is a member of the National Honors Society (NHS). Tangik is the director of publicity for UNICEF, a member of NHS, and a part of the Senior Class Council.
Aria and Tangik met during the "summer before 9th grade", and the rest was history for them. They talked about how much they have in common and how they regret that it took them so long to become closer friends.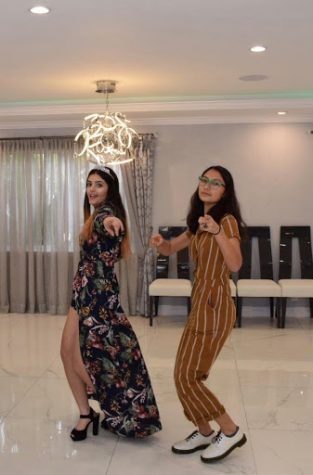 They both also enjoy listening to music and painting and drawing. They are both determined and motivated to get into prestigious universities and, in general, to be successful in their respected careers. Aria hopes to attend Georgetown University or the University of California, Berkeley, while Tangik plans on attending Stanford University and then medical school to become a cardiothoracic surgeon.
Members of PLAN Club will learn how to prepare for life after graduation, including navigating the college application process, financial aid services and beyond. Regarding their club, Aria and Tangik have already been meeting with the administration about organizing more college visits and creating presentations to educate PLAN Club members about college and what they will need to apply for these schools.
Aria and Tangik were very excited to share that they have met with District employees to discuss the expansion of their club throughout the District. They also hope to have their own panel on the District website, so that they can keep students informed about upcoming college events.
Members of PLAN Club will not only be prepared for college, but they will also get to participate in brainstorming for the club expansion and the management of the District website.
For more information on PLAN Club, visit Aria and Tangik's Instagram page, ghs_planforlife, or email their advisor, Mr. Horton, at [email protected].