Nanar Tutunjian is a current 11th grader at Glendale High School. She is currently serving as the secretary of her junior class council, and she is also the president and founder of the Animal Humane Society Club at our school. 
In her free time, Nanar enjoys watching Abbott Elementary and drawing. "I love doing realism," she said. "I also like baking or cooking. I don't have that much time, but during the summer, I would love trying out different recipes." 
Nanar restarted the Animal Humane Society Club, due to the fact that she brought it back to life when she arrived at GHS. In the past, there was a club involving animal preservation, but it was deactivated, so Nanar and her friends decided to make her own version of the club.
The main purpose of the Animal Humane Society Club is to help animals at shelters who are in need of housing and supplies. Nanar and her club members help local animals through finding donations, fundraising, and working with Pasadena Humane. As of right now, the club had raised about half of their $1000 goal.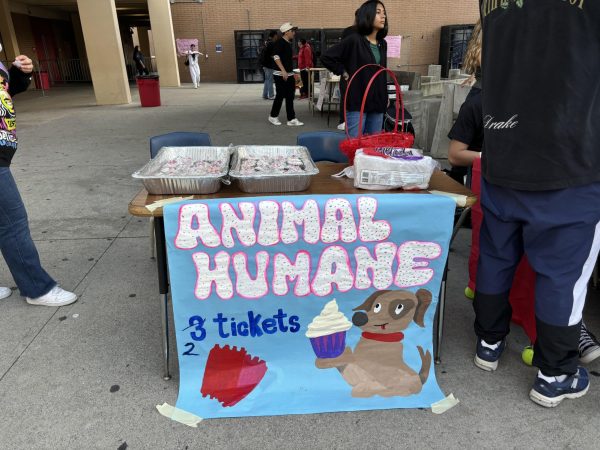 When it comes to activities, Nanar has many things planned for her members, such as a potential field trip towards the end of the year. Her main goal is to keep the club activities during the school day, because she understands that many people are busy outside school hours. 
As with any club, there have been several challenges, such as club participation and balancing club activities with school. Luckily, this year Nanar and her friends have been much more involved and prepared for things, such as Round Up and Club Rush. Nanar believes that this year's Round Up was so fun, and things have been less challenging so far. "This year I learned from that," she admitted, "so it's definitely gonna be better."
After graduation, Nanar would like to continue working with Pasadena Humane, because she has heard of people continuing their program of volunteering and helping, even throughout college. "I love the community there," she said. "I love being able to see the animals get adopted. It's such a great environment." 
If you are interested in joining the Animal Humane Society Club, please sign up for the Google Classroom, with the code "odo43gh". You can also follow them on Instagram: @ghs.ahsclub. This club provides community service hours and more, so help your furry and feathered friends today!