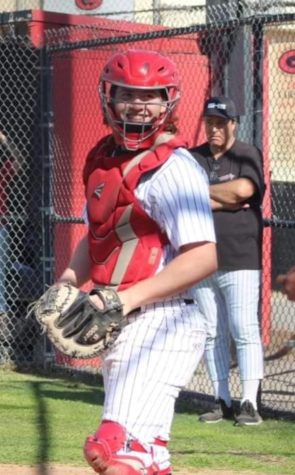 Frankie Malagon is embracing the moment as a senior at Glendale High School. He is one of the few seniors on the varsity baseball team, and he is the current squad captain and one of the starters this season for the team. With the season officially wrapped up, Frankie is ready to give us a recap.
Frankie was born in Burbank, California in 2005. He started playing baseball at the young age of five, and he grew up in a household full of athletes. 
The reason that Frankie started to play baseball is because it runs in his family. His father played the sport at a young age, which paved the way for him and his older brother, Dustin Wilson, who is actually playing in a professional league overseas today. This inspired Frankie to give the sport a shot, and he fell in love with baseball at a very young age, which later on led him to join the Nitro baseball squad. 
Frankie's biggest inspiration is his family and friends, as they have always been on his side, helping him to get closer to reaching his goals every step of the way. He gives all the credit to the people who have supported him along his way. Frankie also follows and looks up to the Los Angeles Dodgers of Major League Baseball. 
Prior to this season coming to an end, Frankie and his teammates only had one goal in their minds: to make it into CIF Division V Playoffs. Even though they fell short of this target, the Nitros gave it their all this year and played great all throughout the season.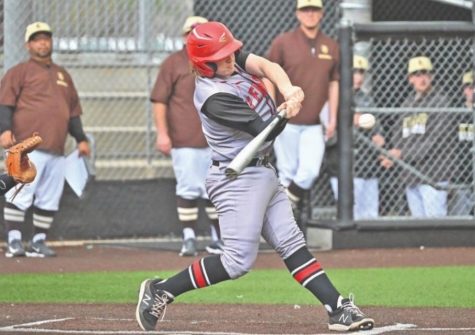 Frankie had many big-time plays, memorable highlights and key moments, all throughout his high school baseball career, and especially during his senior year. Now that the season is over, Frankie realizes that his favorite part of playing Nitro baseball was spending time with the people he has grown so close with over the past four years. After putting hours upon hours into intense practices and training with one another, they became a second family to him, and he considers his teammates as brothers. 
As for his future, Frankie sees himself continuing his baseball career in the near future, as he desires to continue playing in college. And as far as his academics go, he plans on studying Sports Medicine in college, and he hopes to eventually get drafted professionally one day in the future. 
Frankie knows that playing baseball in college and in the pros is definitely going to be a challenge for him, but nothing worth having comes easily. Hopefully he can work hard enough to get drafted professionally one day. 
If you are interested in playing on next year's baseball team, please follow them on Instagram: @nitros.baseball.