Kayla Ferris Doesn't Want to Cancel Culture at GHS
Multicultural Club president hopes to build bridges on our campus
Kayla Ferris is a sophomore at Glendale High School. She was born in Pasadena but grew up in Glendale. She enjoys traveling and hanging out with her friends. She also has a passion for art, especially painting and photography. Kayla is also part of the GHS tennis team. She plans to remain on the team for her last two years of high school because she enjoys staying active through tennis.  
Kayla has traveled to many places in the United States, from Hawaii to Washington, and she has also had the opportunity to visit places outside of the country, like the Bahamas and Taiwan. She would like to travel to Europe and Asia in the future. Kayla's desire to experience the food and customs of the many locations around the world inspired her to found the Multicultural Club at GHS.
The Multicultural Club celebrates the vast diversity on our campus, and it is an inclusive space for all students who may come from different cultures and backgrounds. Kayla and her club members try to listen to and better understand each other. They participate in various activities and games to help club members learn more about different cultures and to build their overall cultural awareness.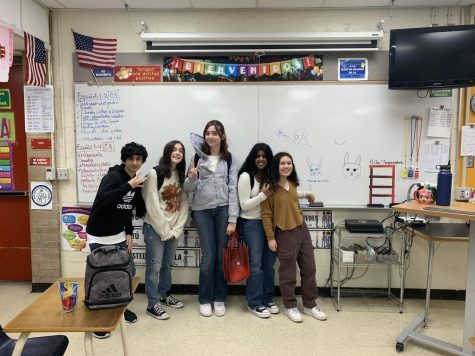 The club offers its members community service hours. They host cultural events that help communities in need, and they also attend cultural awareness parades and other pop-up events. In addition, Kayla encourages everyone to bring in the foods from different cultures, so that their members can sample and enjoy them. 
Kayla would love for other Nitro students to join the Multicultural Club because it is fun, you can make friends from different cultures, and you can get to know more about those cultures of which you may not already be aware.
Kayla plans on remaining the president of the Multicultural Club for the rest of her high school career, and she hopes to continue learning about the various world cultures after she graduates. Although she is still keeping her options open with regard to her major in college, Kayla plans on going to college in California so that she can be close to her family. 
If you are interested in joining the Multicultural Club, please contact Ms. Yong at [email protected]. Stay cultured, Nitros!