Lia Artoon Is Making a Difference One Day at a Time
Hunger Heroes president has answered the call to service in her community
Lia Artoon is a Senior at Glendale High School. She is the only female captain on the GHS swim team and has been a member of the squad for almost four years now.
Lia is also involved in so many other organizations around school. She is the ASB Director of Visual and Performing Arts, and she planned the 114th Oratorical that occurred on March 3rd. She is the secretary for both the Make-A-Wish Club and the Letters for Rose Club, and she is the president of the Hunger Heroes Club.
In her free time, Lia loves working with animals and painting, and she also likes cooking, even though she's not the best at it. She also enjoys making music, and she plays the piano. Lia also has this soft spot in her heart for kids.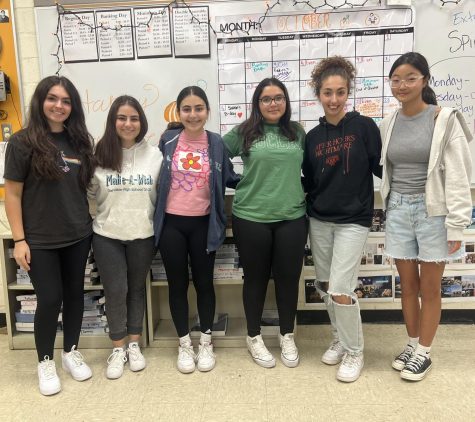 As president of Hunger Heroes, Lia and her cabinet members plan food and clothing drives. The most recent activity that they've done was creating hygiene kits, that were filled with items for use in homeless shelters. The kits included things such as shampoo, hand sanitizer, and razors. Club members also raise money to help the homeless community.
Hunger Heroes members made at least 100 Valentine's Day holiday letters for all the people that are currently living in the Ascencia Homeless Shelter. They passed these letters out to the people who are staying there, to help make their Valentine's Day special.
For the future, Lia hopes that her club can organize more clothing collections and food drives. She also hopes to work in the kitchen at Ascencia and help prepare their food, while getting to know the people living at the shelter.
Lia enjoys interacting with and serving her community. In joining Hunger Heroes, you can really get to know more about your city and see the smiles that you have helped to put on other people's faces. 
Lia plans on going to a university while majoring in biology. She wishes to continue her schooling in order to find a career in the medical field. During the 2021-22 school year, she was even selected to be part of the Glendale Memorial Hospital Dignity Health Internship, where she got to shadow doctors, nurses, surgeons, and other medical workers. Over the course of the internship, Lia was able to work at several different departments, including the intensive care unit, the radiology lab, the surgery department, and the emergency room.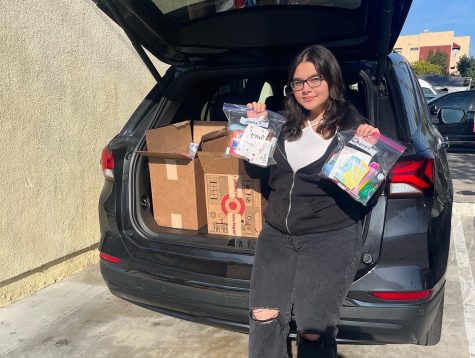 Lia has always known that she wanted to be a part of the medical field (hopefully as a pediatrician), because she loves helping people. She also believes that everyone deserves a chance to be great, "even if they need a little help to achieve that level of greatness." 
This desire to help others is the main reason why she decided to become president of Hunger Heroes. Even after she graduates from Glendale High, Lia still plans to continue helping Ascencia, her local homeless shelter. 
If you are interested in joining the Hunger Heroes Club, please contact Ms. Lisa Keefer at [email protected], or follow them on Instagram: @ghshungerheroes!
Not all heroes wear capes, Nitros!