The Mandalorian "Chapters 19 and 20"
This series continues to entertain us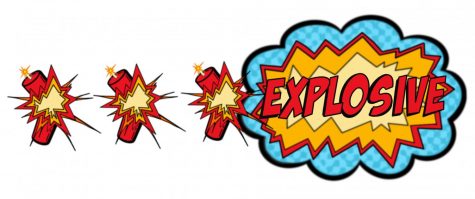 I previously wrote a review of "Chapters 17 and 18" of The Mandalorian, a show that is streaming on Disney Plus and stars Pedro Pascal.  This series has brought great joy and entertainment for many Star Wars fans and viewers.
The third episode of Season 3, "Chapter 19: The Convert", starts off where we left off in "Chapter 18", with Bo-Katan recovering after saving Din Djarin from the living waters of Mandalore. Bo-Katan, Din and Grogu all get back to the ship and fly back to Kalevala, Bo-Katan's home planet. 
Once they get to the planet, they are attacked by tie fighters, and we get a pretty cool scene of Bo-Katan and Din fighting back against these fighters. After defeating the last ship, Bo-Katan's castle is bombed and destroyed by a group of tie bombers. This makes her furious, as she speeds up to the tie bombers and attempts to shoot them down. However, Din sees dozens of enemy fighters coming towards them, and he convinces Bo-Katan to get out of there. 
We then cut to a different and completely new storyline on Coruscant that continues for the rest of the episode. We are reintroduced to the scientist, Dr. Pershing, who was shown briefly in one of the first episodes of Season 1. He was the same scientist who wanted to experiment on Grogu, and he has been going through rehabilitation by the New Republic and now works for them as a file clerk, sorting data cards. 
This new plotline that features this scientist is still very controversial and not yet understood by many Star Wars fans. Personally, I think this departure from the main storyline is a pretty big waste of time. However, I'm willing to accept that it could lead to something bigger in future seasons, and maybe we just can't see it yet.
On Dr. Pershing's first night in his new position, he meets Elia Kane, one of the generals who he had previously seen on Moff Gideon's light cruiser. She has also been through the rehabilitation program, and she is now working for the New Republic as well. 
After a while of watching Dr. Pershing's interactions with his new colleagues, and his boring day-to-day life, we can see why he wants to continue his passion project. He wants to continue doing research on cloning, although the New Republic has now highly prohibited this research. 
One night, Pershing and Kane both break into an old star destroyer that's been scrapped for parts in a ship graveyard, so that they can get the equipment needed for his cloning research. On their way out, they are caught by New Republic officers, but they let Kane go and arrest Pershing.
We then see that Pershing has been placed into a machine that is supposed to relieve him of his stress and problems. However, when the officers and doctors leave the room, Kane turns the strength of the machine to the max, making the scientist go through extreme levels of radiation and possible memory-loss.
This scene then cuts back to Bo-Katan and Din, as they both escape just in time to Glavis Ringworld, the planet where the remaining Mandalorians have taken refuge. Once they arrive there, our heroes both pledge to the creed of Mandalore and have to follow the rule of never taking their helmets off. 
The episode ends with Bo-Katan saying, "This is the Way," and all of the Mandalorians follow and congratulate her, by patting her on the shoulder as they walk by. 
Overall, this is a pretty good episode, but the Dr. Pershing interlude is disruptive to the overall flow of the series. We shall hopefully see soon what will come of it.
The next episode, "Chapter 20: The Foundling", starts with a scene with Grogu uses the force to beat a Mandalorian foundling in combat training. Right after this scene, a giant dragon-like creature flies down and snatches the Mandalorian foundling and flies away. 
The next day, Bo-Katan, Din, Paz Vizsla, and some other Mandalorians group together and go out to rescue the foundling. After traveling for some distance, they end up finding the beast and its nest. 
They find the foundling and begin a fighting sequence against the beast in order to save the foundling's life. The Mandalorians end up killing the beast and saving the foundling who is now introduced to the audience as Paz Vizsla's son, Ragnar. 
Although this a quick episode, it is an entertaining one that also shows off Grogu's newfound abilities. We also get to see the really cool fighting techniques used by the Mandalorians.
Overall, these two episodes are not bad at all. Although Chapter 20 feels like a filler episode to me, Chapter 19 makes up for it with all the action we get in the first ten minutes. 
So far this season of The Mandalorian has yet to really disappoint me, and it is getting better and better with every episode. I would highly recommend watching this show and staying caught up with all the new episodes as they continue to improve!