Andor
This Disney+ series changes the course of the beloved Star Wars franchise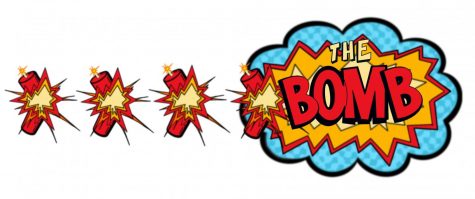 The streaming series Andor was produced by Tony Gilroy, and directed by Susanna White and Benjamin Caron. The show features several familiar Star Wars  franchise actors, including Diego Luna, Genevieve O'Reily, Forest Whitaker, Andy Serkis, and Duncan Pow. It also introduces new actors to the Star Wars universe, such as Adria Arjona, Stellan Skarsgard, Faye Marsay, Denise Gough, and Fiona Shaw. 
Andor is streaming right now on Disney+. This series has a very high rating, and it is highly appreciated by many Star Wars fans, both young and old.
Many people argue that this series has a very minimalistic feel, and they feel that it just doesn't provide the same entertainment or relevance that previous Star Wars media have had. However, I strongly disagree with these people, because Andor is a masterpiece. 
If you start watching this show with the intention of seeing Jedi, Sith lords, full-scale war, or lightsaber duels, then you will definitely be disappointed. This show takes place five years before the events of Rogue One: A Star Wars Story, and it tells the story of Cassian Andor, who begins the series as a selfish thief, trying to survive and make his way through the galaxy.
Throughout the entirety of the show, the overall message is the reality of oppression by a powerful, corrupt, fascist empire. The series also explores the hardships and true struggles that come with creating a rebellion. 
Andor shows the Star Wars universe from the perspective of an average person. There is nothing truly special about Andor, as he has no lightsaber and cannot use The Force. Instead, we see the evils of the empire from his perspective, and we begin to understand how corrupt and horrific the Empire truly is. Andor endures during this time of great oppression, and he becomes open to the idea of rebellion. This series relates to the issues that we see happening in real life all around the world. Many countries, governments and powerful organizations take advantage of their power and oppress other groups of people. This strong message, of fighting back against those that seek to exploit you, is spread throughout the length of the show, and it really empowers the characters and gives them meaning. 
The character development in this show is amazing, and we see how Andor, and other characters, change over time. Some people that you might hate at first, eventually become characters that you will love by the end of the show. 
After watching a few episodes, you kind of forget that you are watching a Star Wars show, and you are only reminded that you are still in this universe by the environment, the ships, and the blasters. 
Karis Nemik, who is played by the extremely talented Alex Lawther, summarizes this entire show in just six words: "Oppression is the mask of fear." After hearing him say this, along with the dramatic scene in which it appears and the beautiful and empowering music that plays beneath it, I finally understood this series. I immediately fell in love with Andor and believed in what it stands for.
The music for this show was composed by Nocholas Britrell, and it is surprisingly well-suited for the type of show that Andor is. It is very unique to this series, and it does not feel like Star Wars music at all. Despite the fact that the score was not composed by the legendary John Willimas, it is much better than I expected, and it creates the perfect tone for this series.
Overall, Andor is the TV show that has shocked Star Wars fans around the world, it will always have an impact on true fans, and it will not be forgotten. This show has a rating of 8.4 out of 10 on IMDb, a 4 out of 5 rating on Common Sense Media, and a well-deserved 96% on Rotten Tomatoes. 
This series has been super successful, and it is loved by true fans. But it also stands as an influence for people around the world to stand up against oppression and fight for their own freedom.
Andor is something that many Star Wars fans, including me, want to see more of in the future. This will hopefully help to keep the Star Wars universe alive and continue the growth of this beautiful franchise.
And if you enjoy Andor, you should definitely watch Rogue One, and Solo.