Local High Schooler Does the Academy's Job for Them
What will win, and what should win, during Sunday's Oscar ceremony
It's Oscars season, Nitros! Get cozy and ready to throw things at your TV! 
This year's nominations were made public on January 24, and the ceremony will take place this Sunday, March 12. The movie with the most nominations is the sci-fi adventure Everything Everywhere All at Once, with eleven total. 
I have my grievances with this year's lineup, like how Jordan Peele's sci-fi horror masterpiece, Nope, was completely snubbed. However, there are some phenomenal movies on this list, so let's get on with the predictions. 
Best Cinematography
In this category, there are five nominees. In my experience, the Academy tends to be more lax with filmmaking categories, such as editing and cinematography, giving the awards to movies that are unexceptional in the field. 
The most deserving film in this category is Elvis, and yet the Oscars have frequently snubbed Baz Luhrmann's films, so I'm not counting on it to win. My prediction for the winner of Best Cinematography is psychological drama Tár. The Academy is likely to pick this movie because of the serious subject matter, and the fact that the visuals aren't "too flashy," like the over-the-top style of Elvis.
Best Animated Feature
One of my favorite films of last year, Puss in Boots: The Last Wish has been nominated for Best Animated Feature. (Check out our review!) It's the clear choice in this category, and it has a good chance at the win, considering the outstanding reception it received upon release. 
However, I'm placing my bet on Pixar's Turning Red. Disney and Pixar Animation Studios have, by far, the most wins in the category. Additionally, the film became very popular when it came out, which sometimes adds an incentive to voters.
Best Supporting Actor and Actress
In these categories, there is no doubt in my mind that Ke Huy Quan and Angela Bassett will win (and should win) for their performances in Everything Everywhere All at Once and Black Panther: Wakanda Forever, respectively. Both of these actors were so amazing and believable in their roles.
Best Actor
It could really go either way, between Brendan Fraser and Austin Butler, for Best Actor. I think the Academy will lean more towards Fraser, because he plays a more dramatic role in The Whale, but the fact that Butler is portraying Elvis Presley, a real person, could help his chances. I wouldn't be upset if either of them won.
Best Actress
Michelle Yeoh and Cate Blanchett are the top contenders for Best Actress, but my sights are set on Yeoh as the clear choice here.  I found her performance more raw and memorable.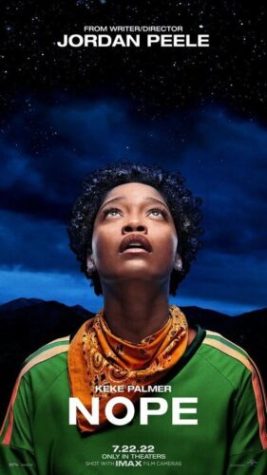 Best Director
My blood is boiling at the fact that BOTH Baz Luhrmann and Jordan Peele didn't get nominated for Best Director. I might forgive these heinous snubs if, and only if, Daniel Kwan and Daniel Scheinert get the award for their work on Everything Everywhere All at Once. They have a great chance at winning if Steven Spielberg doesn't win his third Oscar in this category. 
Best Picture
Finally, my prediction in this most prestigious category is between Everything Everywhere All at Once or Tár. The latter is the more obscure option, but if the Academy goes for their usual pick, which is normally a long drama movie, with an air of "importance," Tár will surely win. 
The Oscars are famously wary of handing out awards to sci-fi and fantasy films, but Everything Everywhere All at Once is a well-written, well-directed, and well-acted masterpiece. Frankly, they'd be blind if they didn't give it the award. 
Maybe I'm just not the right audience for Tár, but the first half of that movie nearly put me to sleep. Just thinking about the prospect of it winning Best Picture is making me want to kill something. 
And finally, although I didn't pick this film for any of the categories listed above, I'm going to give an honorable mention to the German-language, anti-war drama All Quiet on the Western Front. It is a phenomenal movie. I just don't think it's going to take home any majors awards on Sunday.
Seriously. I cried like three times. I'd absolutely love for it to win Best Original Score and Best International Feature Film, and I wouldn't even be mad if it won some of the bigger awards, too. Go watch it! 
This year's nominees are some of the best I've had the privilege of seeing in all my years of following this stupid, rigged awards show. I have full faith that I'm right in at least 80% of these predictions. If somehow I have missed the mark completely, all of you have the right to come find me on campus and laugh at me personally.
The Oscars are Sunday, folks! Mark your calendars and get ready to pop a vein with me!