Black Panther: Wakanda Forever
The latest from Marvel exposes its beauty… and the crybabies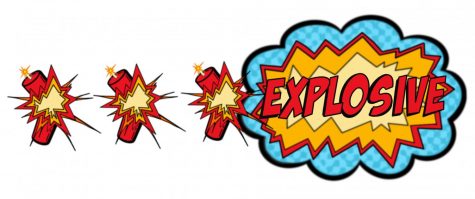 Black Panther: Wakanda Forever, directed by Ryan Coogler, stars Letitia Wright, Tenoch Huerta, Angela Bassett, Lupita Nyong'o, and Dominique Thorne. You can watch Wakanda Forever only in theaters at this time. 
I had many expectations when I first heard that there was going to be another Black Panther movie, and when I finally saw it in theaters, it did not disappoint. It really hit the bullseye for me.
Wakanda Forever is a continuation of the events from their previous film, Black Panther, but they had to change the movie after the tragedy of Chadwick Boseman's death. Even with what happened, the movie overall is still really good. I did have my doubts beforehand, because knowing that Chadwick Boseman would no longer be in the movie, I didn't think it would live up to its full potential. 
I recommend watching this movie, because it's very emotional throughout. How it makes you feel, along with the storyline and action, really just sells the film. 
There isn't much that I disliked about the movie, other than how they laid out the story of the movie. There are moments that just seem like they could've been written better, and there were a few scenes included that were not necessary to the story. 
The plot of Wakanda Forever is easy to follow and interesting enough. It does not have many confusing twists and turns, like other movies, so you never lose track of what is going on. There are moments in the movie that will really surprise you, but at the same time, there are also moments that are predictable enough to see coming before they happen. 
Unfortunately, the much-hyped ending of the movie is a little overrated, but it does not ruin the overall experience. You should still go see it for yourself, because you might have a different opinion of the ending than I do. 
The filmmakers all together could have changed some scenes, but the movie did keep my attention throughout it all. This is a good long movie, and these kinds of movies are sometimes great, but this one does feel as if it could've been shorter. 
At some points along the way while watching the film, you can tell when they could've shortened this or that scene, or maybe even made other scenes longer. Some scenes could have been swapped out, making a lot of attention-grabbing scenes longer, and other scenes that make you say, "I get the idea," could have been cut short. 
Many of the actors that appear in this movie are great. Many are reprising their previous roles from the first movie, but they still do an amazing job in both movies. 
Some of the new characters that show up in Wakanda Forever also did an amazing job as well, especially Tenoch Huerta, who plays Namor. Two other actors that are personally my favorites are Danai Gurira as Okoye and Angela Bassett as Queen Ramonda. They all do an excellent job, and they go so deeply into their roles and give a lot of emotion throughout the movie. 
The music in the movie is beautiful. In the first Black Panther movie, the music fit almost perfectly with the film, and the same goes for Wakanda Forever. The upbeat music that accompanies the action scenes, the low, sadder music that appears with the heartbreaking scenes, and the culturally-specific music that goes along with the whole movie, make it all just amazing. 
Overall, this movie is great, and I did enjoy watching it in theaters. Many things about this movie make it stand out for me, such as the music, the emotions you feel and the action. However, this film just isn't as good as the first movie, because I was not as fully captivated by everything that was happening on screen. 
I recommend watching this movie, because it's not like any other predictable action movie that you will normally see. This movie really does tap into your emotions, which is why I had a great time watching it. I just wish that a lot of other movies could be like this one. 
If you also haven't already seen the first Black Panther movie, I would suggest that you watch it first and then go see Wakanda Forever and then decide which one you like more. Another movie I think relates in many ways to this one is Avatar. It has a lot of similarities to this film, so I also suggest that you watch that movie if you haven't seen it.