Ms. Maleque Turns on the Light Bulb for GHS Students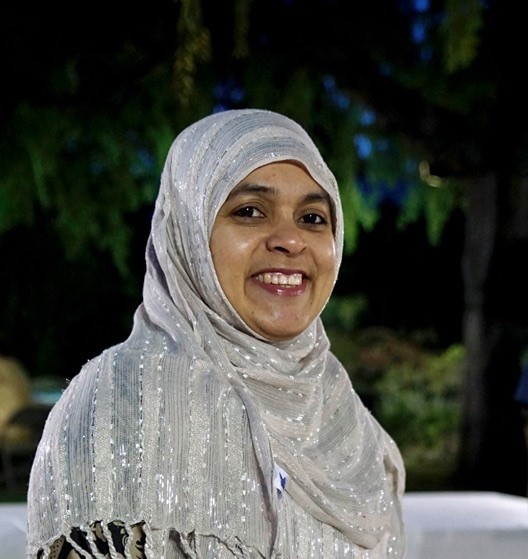 Ms. Yasmin Maleque is the newest Math teacher at Glendale High School, and she teaches Integrated Math I and II. She was born in the United Arab Emirates, and attended Pasadena City College before transferring to university. She earned two degrees in college: one in Math and one in Statistics.
     Ms. Maleque has taught at basically every grade level. She started her career by teaching in middle school in America, and she then decided to return to the UAE to teach elementary school. She eventually returned to the United States, and this is her fourth year teaching high school.
         She enjoys teaching mathematics and the dynamic that is created in a classroom. "Obviously to math teachers, math comes naturally. That is why we're teaching math," she said. "The best thing about teaching math is when the 'light bulb' moment happens, when a student says 'Oh, I see it!' or 'That's it! That's the only thing I was missing!' I love that moment."
         Because of covid-19, Ms. Maleque has not been able to explore the GHS campus. But with regards to the teachers, students, and staff at Glendale High, she says that she likes how everyone is so caring. "I have not been able to meet the entire faculty yet, but my department is awesome," she said. "Everybody is very supportive and we have our own little community." She also said that outside of Glendale High School, the GUSD team is very supportive and caring.
       In her free time, Ms. Maleque likes to read in her native language and hang out with her family, her daughter and her friends. She enjoys reading and she used to enjoy cooking, but not anymore, as she thinks that it is more of a chore than a hobby. 
       When it comes to distance learning, Ms. Maleque thinks that it is overwhelming. She feels that "we are missing that human touch," and "sometimes that touch speaks more than we speak verbally." She says that technologically, students and teachers have grown more and have learned more about digital learning.
       As far as the future of covid-19, Ms. Maleque thinks that everything is uncertain, because we are hearing such mixed information. She says that she and her daughter are safe, but back in the United Arab Emirates, her family and friends have been severely affected. In the future, she sees herself teaching and enjoying what she is doing, as well as touching many more lives.