TikTok Celebrities Are Getting Out of Hand
Influencers do not deserve their own popularity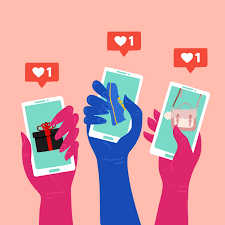 Social media is a platform where people can share content and socialize. It has grown in importance over time, both among people and on the internet. Social media has helped some people achieve fame, while it is also being used by others to create chaos.
Right now in 2022, Facebook is the most used and most popular social media platform, with about 2.9 billion active users worldwide. This is just a huge number of people, and it's been around for eighteen years already. Other than Facebook, there are other social media platforms, including TikTok, Instagram, and Snapchat. 
Social media has become extremely popular around the world, and consequently, many influencers have become famous for it, including people like Charli D'Amelio, Dixie D'Amelio, and Addison Rae. These influencers weren't so famous before the popularity of TikTok. 
TikTok is one of those well-known social media sites that everyone knows of today. Many people's personalities have also changed as a result of it. Sometimes people on TikTok take things for granted and somewhat ruin themselves. Several people have been "canceled" for their actions or what they posted on the platform.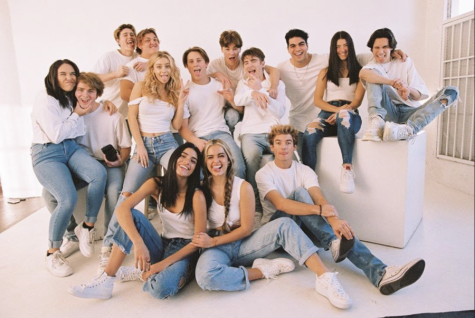 All these famous TikTokers you see today weren't famous before. But now most of them have everything they could ever want. 
The famous Charli D'Amelio, for example, is one of the top-two TikTokers with the most followers, at around 149 million people. (It is just crazy to realize that this many people are on TikTok!) But before that, D'Amelio held the most followers in the world on TikTok after hitting 100 million users. But now Khaby Lame has overtaken that position, and he currently has the most followers, at 151.3 million. 
Most of these influencers started out posting 15-second dancing and singing videos, just for fun. But one of the videos that blew up for Charli D'Amelio was when she did the famous Renegade dance in 2019, with all credit due to Jalaiah Harmon, the original creator. This video alone got 234 million views, and that's where her fame all started. 
Others, like Addison Rae, Dixie D'Amelio, Josh Richards, Avani Gregg, and Bryce Hall, have all become millionaires, just by consistently posting content on TikTok. It is irritating that they have all become rich so quickly, while others have not. 
In 2019, several of these teenage TikTok personalities moved into a home together, that they called the Hype House. It all started in 2019 with Daisy Keech, Chase Hudson, Thomas Petrou, Addison Rae, Charli and Dixie D'Amelio, Alex Warren, Kouvr Annon, Jack and James Wright, Nick Austin, Calvin Goldby, Ryland Storms, and Connor Yates. However, each member eventually left the house, except for Thomas Petrou.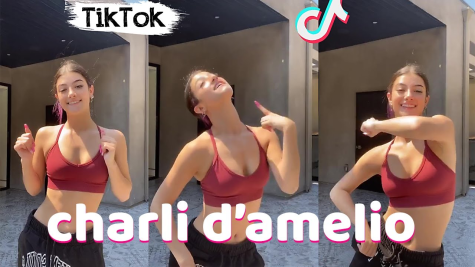 There is even a reality show on Netflix called Hype House, but it is just awful. Don't waste your time watching this show, because it's boring, lame, and pointless. I honestly don't understand why they were given a show in the first place. I would rather watch The Kardashian than the Hype House.
Ultimately, TikTok influencers do not deserve the money they have made, especially compared to other professions. For instance, medical professionals, such as doctors, make between $100,000 and $400,000 a year, but they deserve to be paid even more, given the amount of effort they put into trying to save people's lives. Because of the tension and anxiety that they all must feel daily, I genuinely felt bad for the nurses, doctors, and other employees in the medical field. 
However, if TikTok stars have a ton of followers, they can earn up to $10,000 for every video they release. They make millions of dollars in just over a year. It makes me
wonder how it's fair that people like them have so much money and comfort while doing so little beyond posting videos.
A few influencers have been guest stars on shows, and some have been in movies and have had their own reality shows. One movie that you probably have seen on Netflix is called He's All That, and it stars Addison Rae and her co-star Tanner Buchanan. The movie simply isn't very good, and Rae has received a lot of backlash from it. It wasn't well written and Rae is a barely competent actor. And the fact that Kourtney Kardashian is in that movie just makes things worse.  
At this point, I'm already over it with these influencers, because they're receiving money, awards, and series just from posting a video for fifteen seconds. They are getting handed everything, and they act like this is all normal, but it isn't. They don't deserve to have it all, and it's just not fair. 
The only people that truly deserve the attention they receive are the true artists–the actors and actual business owners who add something meaningful to society. These influencers have had their time in the spotlight. It's time for them to go!