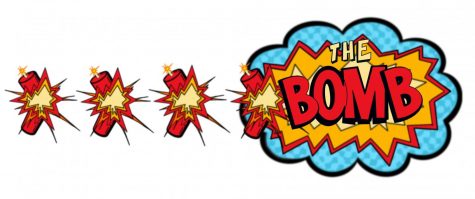 Teen Wolf premiered on June 5, 2011 on MTV. The series is a supernatural thriller that also features action, romance, and of course, teen drama. The series was developed by Jeff Davis for about six seasons, and a few of the producers were Marty Adelstein, Rene Echevarria, Michael Thorn, and Tony DiSanto. There is even a 1985 movie similarly based on the series, also called Teen Wolf, starring Michael J. Fox.  
The show is close to a perfect rating, which is pretty epic, mostly because of how entertaining it is for viewers. It has aspects of all the genres that every teen and young adult wants in a show. If you enjoy mysteries, teen drama, and the supernatural, you'll love this show. It's a great one to binge watch.
Scott McCall (Tyler Posey), a Beacon Hill high school student who is unpopular and unathletic, is trying to live out his normal life, until something changes it forever. One night, Scott is all by himself, looking for the dead body that his best friend Stiles (Dylan O'Brien) overheard about from his dad, who is the town sheriff. 
However, Sheriff Stilinski (Linden Ashby) catches Stiles spying around and leaves Scott behind. Eventually, a werewolf jumps out of nowhere and bites Scott directly on his hip. He begins feeling differently after the attack, as his personality, strength, and abilities have changed, and he becomes someone new and better. Now he faces new challenges with his friends, and with the different supernatural beings in Beacon Hill. 
When I watched the first season of Teen Wolf, I truly enjoyed the chemistry between each of the characters, especially between Stiles and Scott, as the ultimate best friend duo. I also liked following the relationship between Scott and Allison Argent (Crystal Reed), as one of the true loves on the show. 
The show has an incredible mood, but it also has incredible acting and heart. Each character occasionally expresses what they've gone through in a way that makes it impossible to criticize them. There are many different emotions featured in the episodes, including joy, grief, sadness, depression, and anger.
Additionally, the show runners have done an excellent job of creating each unique sort of creature on the show. The alpha is the best one, followed by the werewolf, the banshee, the werecoyote, the kitsune, the werejaguar, the wendigo, the sluagh, the hellhound, the chimera, the löwenmensch, and the kanima.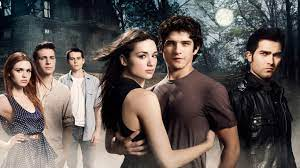 I was even more fascinated to watch the entire sixth season and to see the new cast members and different monsters come onto the show. While watching the series, I also experienced a wide range of emotions, including excitement, shock, and sadness. In Teen Wolf, only a few significant and major characters end up being killed, which is startling and terrible, because they are the main cast members and absolutely need to be on the show.
This show really reveals the mystery, drama, and supernatural romance that should be expected in any great series. We also get to see how each character is useful in certain situations. 
Scott is the number one leader of the show, he has his own pack with include his best friend, girlfriend, and Derek Hale (Tyler Hoechlin). Other characters include Lydia Martin (Holland Roden), Liam Dunbar (Dylan Sprayberry), Malia Tate (Shelly Hennig), Kira Yukimura (Arden Cho), Theo Raeken (Cody Christian), Dr.Deaton (Seth Gilliam), Jackson Whittemore (Colton Haynes), his mother Melissa McCall (Melissa Ponzio), Mr. Argent (JR Bourne), and Peter Hale (Ian Bohen).         
There are lots of plot twists during each of the seasons. It's hard to say which one is the best, but at the same time, I don't want to spoil anything. Usually most episodes have something major to be discovered. The characters usually have to figure out the solution to some complication, which usually takes time for them, but they still eventually find the truth. 
If you love what you have just read, you should definitely watch Teen Wolf on Hulu and Amazon Prime Video. But if you want to watch more, wait until January 26, 2023 on Paramount+, when Teen Wolf: The Movie will premiere with all of your favorite cast members!