Marie Kaloghlian and Garine Melkonian Are Helping GHS Grow!
Founders of the GHS Gardening Club want to bring some greenery to our campus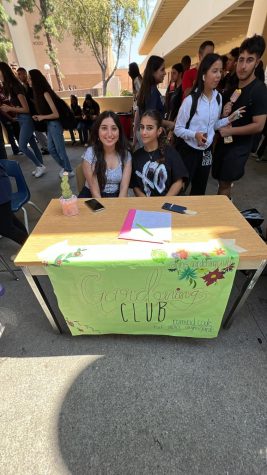 Marie Kaloghlian, the president of the Gardening Club, and Garine Melkonian, the vice president, are both 16-year-old juniors who founded the club this school year. Marie was born in Glendale and her favorite flowers are tulips. Garine was born in Iraq and her favorite plant is the peony. Aside from gardening, they both also play tennis as a hobby, and they are both members of this year's ASB Junior Class Council.
Believe it or not, the Gardening Club came to life because Marie and Garine were sitting together in the ASB Room looking through old yearbooks. Marie found that our "school was so much greener and had more plants" many years ago. For example, the Senior Glen was once covered with grass, but now it is now mostly dirt. 
Marie and Garine thought about creating the Gardening Club so that it would bring back our school's former greenery and make the campus look much nicer, fresher, and more welcoming. Another reason they had for founding the club is that they also wanted to bring together people who enjoy, or who are interested in, gardening, to create a loving community.
Over the summer of 2022, Marie and Garine planned and thought about the club, since it was something new for them. During Round-Up in September, Marie and Garine sold planting pots that they painted and decorated. During club meetings, they plan on creating plant-related projects and helping to beautify their school. 
"In meetings, we just discuss what our overall plan is for the year and if we have any projects," Marie said. Club members can further earn community service hours by gardening around campus after school hours.
Since their club is so new, Marie and Garine had a hard time planning its goals for the school year. "It was hard to be able to present it [to the ASB]," Marie said. "We just had to really think it through." 
Since Marie and Garine are the club founders, they also have to think about brand-new activities for their members. They explained that GHS staff members, especially Mrs. Soseh Bedrousi, Mrs. Electra Stafford, and even the District Office have really helped both of them in maintaining their club.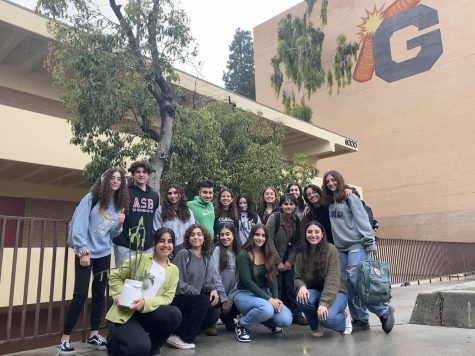 Ultimately, the Gardening Club will benefit students, because it will help the school become a better, more beautiful place. It will help GHS become greener and bring in some more natural color. Club members will also meet new people who have the same interests.
After high school, Marie sees herself studying in Europe, and Garine is planning to go to a four-year university, but she is not yet sure which one she prefers. For more information about Gardening Club, please contact Mrs. Bedrousi at [email protected], or you can follow them on Instagram: @ghs.gardeningclub.