Beatopia, Beabadoobee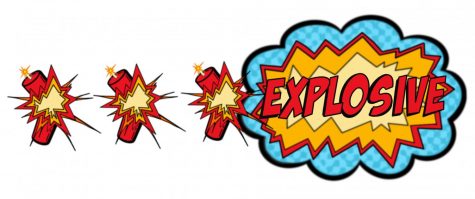 Beatopia is a new studio album from indie rock singer and songwriter, Beabadoobee (Beatrice Laus), that was released on July 15, 2022 and produced by Laus Bugden Berryman. There are some featured collaborations on this project with some people you may know, like PinkPantheress, Jack Steadman, and Cavetown. 
You can stream this album on almost any music platform, like Spotify, YouTube, Apple Music, and SoundCloud, and I definitely recommend listening to all of these songs, especially if you're into soft, comforting music. Hearing this album made me feel like I escaped the real world into a haven of make believe.
The album Beatopia is based off of a fantasy world that a 7-year-old Beatrice Laus created to comfort herself during her struggle of being a Filipino immigrant who was adjusting to life in London. She would get constantly stripped away from her fantasies by her teachers and classmates, who called her immature. Now she's including that imaginary safe space into her music for all the world to hear. 
This is not the first album released by Beabadoobee, but in fact she's produced five EPs and one feature-length album, Fake it Flowers. She blew up in early 2020, due to one of her songs "Coffee" being sampled in another track called "death bed" by Powfu, which went viral on TikTok and other internet platforms.
Being a fan of Bea for quite a bit of time, I, of course, had high expectations. Her music has always been one of my favorites, and every single song she's released never disappoints. 
Fortunately, this album has definitely met those expectations! When the album was first released, I found myself listening to it the whole day, nonstop. It portrays real-life issues that the listener can relate to incredibly well, and yet each track is still a bop. 
An example of this is the song "Ripples". There are multiple different interpretations of this song, but I personally view it as someone struggling while being alone and away from loved ones. Bea's vocals have a sad, lonely tone, but her voice is so calming and soft that you can actually doze off to it. 
The beat and rhythm on this track match the vocal performance pretty well, since it's a slow and quiet song. Altogether, it gives off a melancholic mood, and I absolutely adore it, as I feel like the lyrics are something everyone can relate to.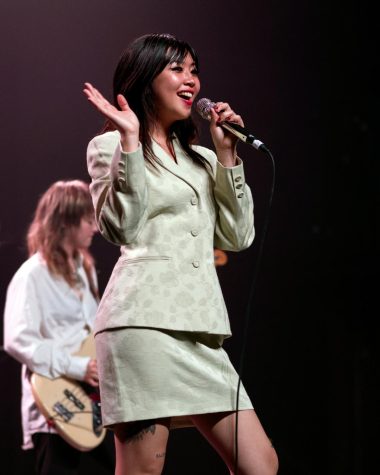 Another song I find captivating is "Sunny Day". This song has a relaxing tune, and its lyrics are sung with a kind of bubbly tone, even though it tells a story about an issue that happens a lot to young people. The song talks about knowing something is unhealthy for you, but not being able to keep yourself from doing it. This track will therefore be relatable to many people, since it is such a common problem.
Another exceptional song is "See You Soon". The message of the track is learning to accept the fact that people are free to make mistakes. It's basically saying that it is okay if you aren't perfect. Interestingly, the artist seems to accept themselves more and more as the song progresses. The vocals and rhythm both have this melancholic but accepting tone, and they just tie everything together. 
My favorite song on the album is "The Perfect Pair". I find this song mesmerizing, due to its beat, lyrics, and vocals. The song portrays the story of a couple that needs to see other people, but they just won't break up and it's damaging for them. Bea's voice is genuinely so nice to listen to when she sings this song, and I'm sure that many people agree with me, especially seeing how popular this song has become.
There are many other songs that I personally adore in this album, and I find all of them to be addicting, since I listen to the album almost every day. The story behind why this album was made is fascinating, and each song has a unique message to tell. If you're into indie or alternative music that creates a smooth, relaxing, and calm mood, I definitely recommend listening to this. 
And if this album is your kind of vibe, you should also check out the artists Laufey and Mitski. Give them a shot, and who knows? Maybe you'll find yourself having a new favorite album!