Anahi Ceja Wants to Bring Awareness to GHS
If there is anything that she can do, she will!
Junior Anahi Ceja, who was born and raised in Glendale, enjoys reading and hanging out with friends in her free time. Anahi is a member of the Glendale High School cheer squad, and this will be her first year on varsity. She is also the president of both the Cancer Awareness Club and STAR Club at GHS. 
This is Anahi's second year as a member of the Cancer Awareness Club, and the first year as president. The club had previously been called the Breast Cancer Awareness Club, but Anahi and her club members decided to change the name. They felt that it might allow more people to join the club and be more open about all forms of cancer in general. 
Anahi's primary responsibilities for this club include planning events, setting up meetings, and coming up with new opportunities for herself and her other club members, including volunteering at hospitals. She is attempting to express to others that having cancer of any kind, including breast cancer, is terribly challenging for everyone involved.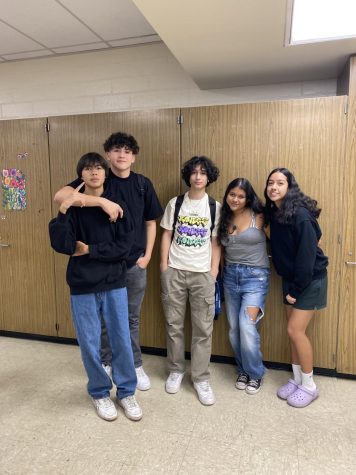 Cancer has an impact on a person's entire life, because it can undoubtedly lead to stress, anxiety, and grief. It has an impact on the surrounding people as well, including family and friends. Everyone suffers, because they are aware of what can happen to that person.
Anahi had a younger cousin who passed away from cancer when she was a young child. It's terrible, because she knows other families who have battled cancer and knows it can be difficult for everyone.
She thinks that the Cancer Awareness Club will be more successful this year by asking for donations, raising a lot of money, and speaking to more people. Not only that, but by organizing activities near schools, other students' opinions about cancer may be changed. One of their accomplishments so far has been the success of their Round Up fundraiser, which raised a lot of money.
Anahi occasionally receives text messages about her Cancer Awareness Club from other schools, mostly inquiring about what the club does or what causes they support. Although she has considered studying medicine, Anahi's major career objective is to work in the legal field.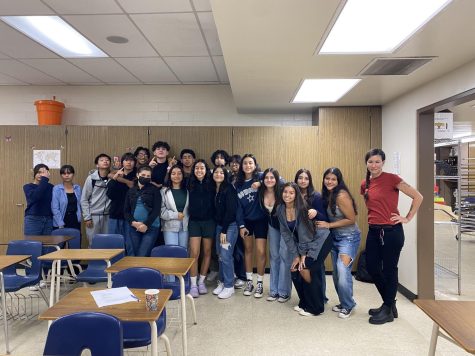 Anahi still hopes to continue helping those with cancer in the future and wants to volunteer her time. She donates blood, which demonstrates how much she cares about other people and is prepared to go above and beyond for them. She primarily donates in Pasadena, and she figures that lots of patients go through chemotherapy and need new blood. All the blood she donates goes to the Red Cross. It's such an amazing non-profit organization, especially for donating blood to others in need.  
Anahi is also serving as president of the STAR Club. In general, she and the other club members assist refugees, who are people who may be fleeing their home countries because of conflict or a natural disaster. Her overall goal for STAR Club this year is to make the struggles of refugees "a bigger deal" in people's minds, so that "more people become interested in helping and spreading our cause and message."
"I honestly just want to run something that can really make a difference and a change,"Anahi said. "So I hope to run a couple of fundraisers and events throughout the year,"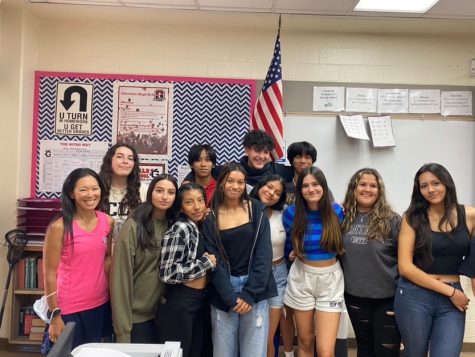 During STAR Club meetings, Anahi and her cabinet members educate people about the current events that affect refugees and the humanitarian issues they face worldwide. They then offer members ways that they can contribute or help.
Anahi also plans to create partnerships through STAR Club. "I hope to have the club partner up with the IRC (International Rescue Committee), so we can have direct resources and events to participate and host," she said. "We also expect to run a couple of donation drives soon, and then from that, assemble various kits and send them out." 
Anahi became president of Cancer Awareness and STAR Clubs, because she thought it was important and necessary from her point of view to do so. She wishes to promote fundraising and donations, and she genuinely cares about other people and is prepared to help them in any way that she can. She is most interested in receiving additional funding, like gift baskets, toys, and even food and beverages.
If you are interested in joining the Cancer Awareness Club, please contact their advisor, Ms. Sansui, at [email protected]! Additionally, if you want more information about STAR Club, please email Chef Callahan at [email protected]!