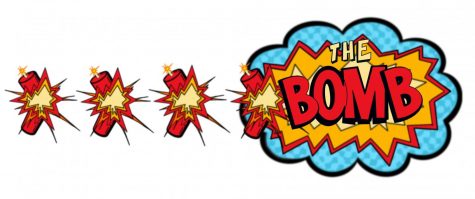 emails i can't send was gifted to us on July 15, 2022. This album is Sabrina Carpenter's fifth studio album, which was recorded in none other than the Big Apple. It is honest and unapologetic, something new for the singer and songwriter. The album can be found on YouTube, Spotify, and Apple Music. 
This album allows us to see what Carpenter has been through in terms of relationships. It also gives us a very raw glimpse into what she felt and thought about, when she faced the very harsh comments directed at her when she was involved in a public love triangle. 
Each song on the album expresses a different stage of a relationship and illustrates what she felt when her relationship was falling apart, as well as when it finally ended. It provides different perspectives throughout, and that just makes the album better. 
The album's title track is such a sad song, and it expresses Carpenter's disappointment towards somebody who let her down. The track specifically refers to an affair that her father had years before, and she sees everything from an older perspective rather from that of a little girl. This track also reveals the origin of her trust issues and doubts, when it comes to relationships. In the last part of the song, she expresses her frustration, while also stating that she still loves her father, despite the betrayal. 
My favorite song, "Tornado Warnings", is one of the most relatable relationship songs on the album. Carpenter tells the story of how she ignores red flags in a relationship and only sees the good in that person. Carpenter told Rolling Stone that this song was based on a true story, and the first verse and chorus tell parts of the real story. 
This song has a similar format to "skinny dipping", where parts of the song are literally spoken. This track is quite ironic, because the lyrics are about forgiving and working out the anger that Carpenter felt throughout her relationship. However, she told Teen Vogue that she wasn't "fully out of a place of where I didn't hold any anger or resentment." 
The second track, "Vicious" is the one that you should play when you feel like your ex or current significant other has lied to you. It is such an angry song and I love it. 
Carpenter refers to a person who told her that he loved her, when in fact he was simply manipulating her. Allegedly, the song has
a reference to the whole love triangle drama that happened not too long ago, and in the bridge, there is a line that says "I shoulda known all along, I was only the next one to take your love songs as a promise." Some people believe that this is a reference to a
similar lyric in Olivia Rodrigo's "drivers license" but nothing has been confirmed. 
The fifth track also references this love triangle drama, and "because i liked a boy" is a brutal song. It compares the innocence of her relationship to the public's reaction to it, and the song is so great. Once you listen to this track, you can connect the dots, and you're left speechless, because the internet can be so brutal. 
"Already Over" is a sad but happy song, as it talks about the fragility of a person once a relationship ends. It is vulnerable and honest, as it basically explains how it's wrong to keep acting as if you and an ex are still lovers when you know that you should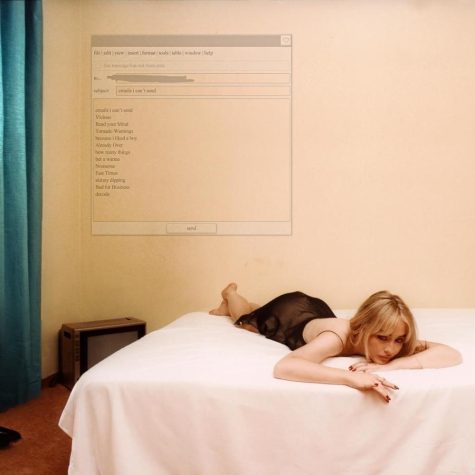 only be friends. The song is catchy, and it has a rhythmic beat that makes you want to get up and dance. 
Speaking of honesty and fragility, "how many things" makes you want to cry. It is such a heart-breaking song that talks about
feeling worthless in the eyes of your lover. Carpenter asks rhetorical questions and that just adds more sadness to the song. I love the beginning of the first verse, because it is such a simple and kind of dumb lyric, but it shows how the simplest of things remind her of her significant other. 
"Read your Mind" expresses the frustration that Carpenter feels towards her significant other, who couldn't make up their mind regarding their relationship. I love the beat of this song, and it gets stuck in your head, but honestly, I don't mind it being stuck in my head all day every day. 
Apparently, the guy eventually makes up his mind, but it comes a bit too late though. The song "bet u wanna" is the story of how the unlucky guy has left Carpenter and later realizes how much she is actually worth. Thankfully she expresses her refusal to give the guy a second chance.
The bridge of "Nonsense" represents trying to form a coherent sentence in the morning. This song is a masterpiece. It's so catchy and I fell in love with the vocals. Carpenter expresses how she loses her cool and becomes a blubbering mess when she talks to her significant other. In the outro Carpenter says that the song was not going to make it onto the album because of how ridiculous it is, but I'm just glad that it made it to the final cut. 
Similarly, "Bad for Business" talks about how Carpenter is so in love with her significant other that he takes up all of her time and energy. This relationship is making her unproductive, and other people are also noticing how in love she is. 
"Fast Times" talks about a young and impulsive relationship, and Carpenter and her significant other live in the present and just move along, no matter how fast it might seem to others. I love the beat on this track, and it has a funky vibe to it, which makes it incredible. 
On the last track, "decode", Carpenter reflects back on how hard she has been on herself and also accepts the way her life has turned out. It also talks about her being unable to accept that some things are out of her control. The song is very pleasing to the ear, and I think that it is the perfect way to end the album.
Overall, emails i can't send takes you on a journey, and you are exposed to a range of vocals and beats, which are greatly appreciated. You will constantly surprised by the honesty and brutality found on this album, and you won't know what to expect the first time you listen to the full album, as each song tells a different story. 
Regardless, you should listen to this album, because it is absolutely incredible. 
And if you like emails i can't send, you might also enjoy a lighter shade of blue by Christina Perri or Singular Act I or Singular Act II, also by Sabrina Carpenter.