Ashlyn, Ashe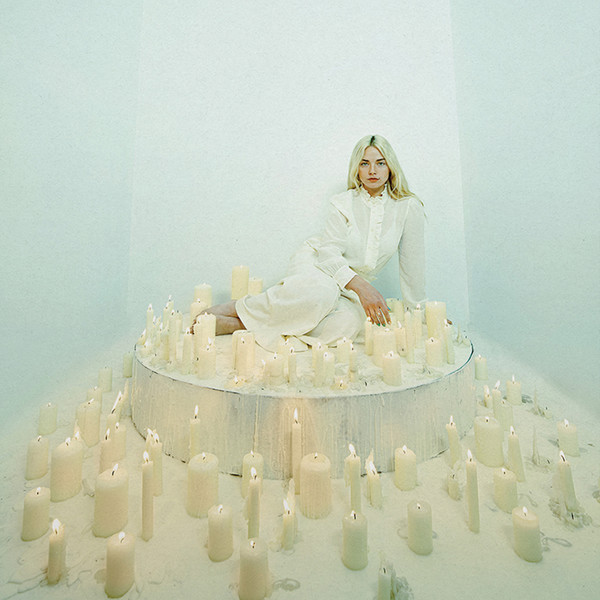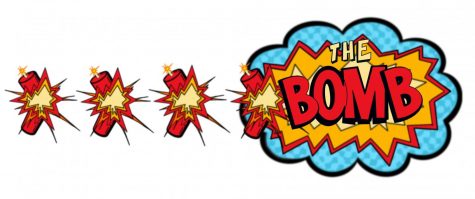 Ashlyn was released on May 7, 2021. It is the self-titled debut album by Ashe, whose full first name is Ashlyn. This album has fourteen tracks, which were produced by Leroy Clampitt, and it can be found on Spotify, YouTube, and Apple Music. 
This album is a lyrical masterpiece, and every song has an incredible beat. The album is honest and gives the listener a peek into Ashe's life and her thoughts on the things that she has gone through. Her voice is incredible; it transmits the emotion that corresponds to each song. The album has different themes, like divorce, grief, psychological abuse, and finding independence.
The album has two collaborations with two incredibly talented musicians: FINNEAS and Niall Horan. The opening song, "Till Forever Falls Apart", features FINNEAS and was one of the singles leading to the album. This was a collab that I didn't know I needed until I heard the song. Their voices are incredible, and they blend beautifully. The song talks about the end of the world and loving someone through it all. The instrumental of the song is terrific, and it has an old feel to it. 
The fifth single and second track of the album, "I'm Fine", is relatable to almost everyone. It talks about hiding your feelings from people by telling them that you're okay when you really aren't. But you just need one person who knows that you are not okay even when you say you are. 
The melody on this track has a vintage feel to it and the vocals are immaculate, but there's no surprise in that. In the song, Ashe reveals how, even though she doesn't want the attention that people get when they say they are not fine, she wants someone who's there for her and feels lucky when this person notices that she is feeling down.
Since we are talking about feelings, let's talk about "Ryne's Song" which is the most vulnerable and rawest song on the album. I might have shed a tear or two, as the song is a letter to Ashe's brother who passed away in 2020. 
This song really makes you think about those who you haven't contacted in a while, more so if they are family. Ashe laments, "We always think we've got time, but there's no time before it's over." The outro is an audio of Ashe's brother, Ryne, and it made me cry more than it should have. The song is a reminder to tell people that you love them and call or text your family and friends once in a while. 
Another melancholic song is "Love Is Not Enough", where Ashe reveals that she is willing to commit to love. The melody is calming and the vocals are extraordinary. The song portrays a realistic relationship, where the end goal is to be happy and love even when things get messy and complicated. 
On the other hand, the track called "Always" expresses Ashe's love towards an ex-lover, as opposed to "Love Is Not Enough", where the goal is love and happiness together. By contrast, "Always" illustrates love shown by letting your partner go, even though it is not the ideal thing.
The fourth track of this album is titled "When I'm Older'", which is implying that maybe as the years pass, Ashe will completely forget about all of the memories she made with her ex-lover. The vocals in this song are heavenly, and it shares the same innocent moments, as well as harmful and toxic traits, that were demonstrated throughout the relationship. "Not Mad Anymore" essentially complements "When I'm Older", because it recalls how the relationship did not work as she wished and how she has come to terms with it. 
"Me Without You" talks about the newly found independence and moving on after a long relationship. The song highlights Ashe's efforts to find herself after a long-term, psychologically-abusive relationship. "Save Myself" is an angry song with a beautiful melody. This track releases all of the anger that Ashe has held towards herself and her ex-partner. She admits that if she had seen the red flags earlier, she would have been able to save herself from wasting her time and money. 
"Moral of the Story" is another track you should not miss. You may already know this song and if you don't, you're welcome. This song is lyrically and melodically beautiful. It is a realization from Ashe regarding her past relationship, and she admits her mistakes in confusing what she had as love. She sings, "In the end, it's better for me. That's the moral of the story, babe." 
Since we are talking about "Moral of the Story" let's talk about the bonus track, "Moral of the Story (feat Niall Horan)". I almost had a heart attack when I listened to this song. It features two incredibly talented singers, who sound great together and give, in my opinion, a whole new perspective to the original track. This song refers to one of Horan's songs "Paper Houses", from his album Flicker (which you should listen to), which also refers to a relationship that fell apart. 
"Taylor", not Swift, is the seventh track of the album. It talks about juvenile love, and Taylor is the name of Ashe's first boyfriend. This was the first track that was written for the album, and I fell in love with it. It's an acoustic track that emphasizes Ashe's voice. 
The song talks about having the illusion of being in love, and she says how her mother and best friend highlighted that idea. Through the song, she admits, "You loved me. I loved you too soon." She also explains how the relationship was not going to last due to their young age. 
"Serial Monogamist" is about someone who prefers having long-term relationships rather than casually dating. While Ashe says that she is the person mentioned in the title, she questions her relationship and its worth. 
Finally, "Kansas" shows a new side of Ashe as an artist, as it features heavy beats and various effects. It's an eerie track, and even though it's different from the rest of the album, it's equally as great. This song talks about how love is good until it ends, which is inevitable. 
This album is overall a thrilling experience. It has a vintage vibe, while also focusing on heavy subjects. It's absolutely perfect. It's no secret that Ashe has an angelic voice, and this album is proof of that. 
It's an honest and vulnerable album that you don't think you need in your life until you hear it. You need to listen to it. 
Now. 
Seriously. 
Drop everything you're doing and listen to this masterpiece. 
And if you liked this album, you might also enjoy Not In Chronological Order by Julia Michaels or Optimist by Finneas (which I also reviewed).