Pokémon Brilliant Diamond & Shining Pearl
Do you still gotta catch 'em all?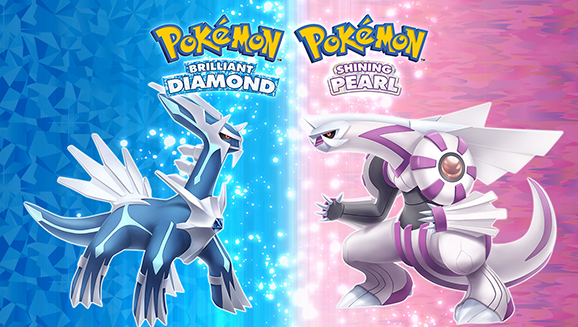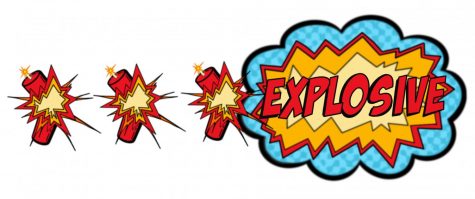 Pokémon Brilliant Diamond and Pokémon Shining Pearl are remakes of the 2006 games Pokémon Diamond and Pearl. They were developed by ILCA and released by Nintendo for the Nintendo Switch on November 19, 2021. 
They were revealed along with Pokémon Legends: Arceus as part of the Pokémon 25th Anniversary celebration. They are the first major Pokémon games that were not also created by Game Freak. At first when I heard about these games and the chibi art style, I had multiple mixed emotions, but after seeing the gameplay, I fell in love with it. 
The gameplay for both Brilliant Diamond and Shining Pearl is identical to that of the previous Diamond and Pearl games, as well as prior remakes, like Omega Ruby and Alpha Sapphire. The games have a distinct visual design and are displayed in a top-down, isometric, third-person perspective. Brilliant Diamond and Shining Pearl, like the previous installments, are set in the fictitious territory of Sinnoh, which is based on the Japanese island of Hokkaido.
One of my major criticisms of the remake is the same one I had about the original DS games. As there are not many Fire Pokémon to face during your adventure, so anyone who doesn't start with Chimchar is now at a risk of a long struggle throughout the game. 
The Grand Underground is a new concept added to both of these games. By adding this feature, you are able to encounter Fire-type Pokémon from the National Pokédex without having to defeat the Elite Four. They are, however, few and far between. Not to mention that finding them in the vast span of tunnels might be difficult unless you know just where to look. 
After earning the National Dex, you'll see a lot more Fire Pokémon, but you won't need them as much as you did during the initial storyline. This was a very smart decision on ILCA's behalf. It opens up plenty of opportunities for players to catch new Pokémon and to make a stronger team, rather than playing through the game normally. 
The unseen walls inside the game are another minor but vexing issue for me. You can be walking around and then run into a rock, which takes up more area than it seems in the overworld. This again applies to any Pokémon that is following you around. The moment I was able to do so, I had my companion trailing me as soon as I could. However, you run into them and it's hard to go past them when you're in such a tight spot. 
The original Diamond and Pearl games included an additional game called Platinum, which expanded on the Sinnoh plot by adding additional places and Pokémon. Many fans had hoped to see some of these features in the remakes, but it does not contain as many features compared to Platinum.
Who knows when or if they will decide to add in any of these additional features. Maybe a future free or paid DLC will be released soon that will add these features to the game.
Brilliant Diamond and Shining Pearl aren't exactly ground-breaking remakes. They are, nevertheless, enjoyable to play, as are all Pokémon games. With the fundamental gym combat and Pokémon capturing formula, you can't go wrong. 
While I like the HM adjustments, the Grand Underground extension, and a slew of other quality-of-life enhancements over the originals, I wish these games had been spiced-up more. At the very least, more Platinum material should have been implemented. 
I had an overall great time playing these games and there's still more for me to do now that I've completed them. So they are definitely something you should devote some time to. If you're a Pokémon lover, or want to learn more about the games, you should certainly take a look.