DayZ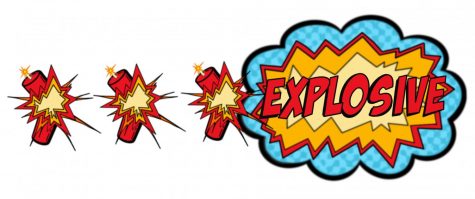 DayZ is a survival game made by Bohemia Interactive. After 5 years of being tested on Windows, the game was officially released in December 2018, and it was released for Xbox and Playstation in 2019. This game takes place in a fictional post apocalyptic Soviet Republic of Chernarus, where a mysterious disease has been infecting people and turning them into zombie-like creatures.  
As a survivor, you must look around through houses, apartments and barns to find food, clothes, weapons and medicine. Players also have the choice to either team up with other players or to "betray" them and take all of their belongings for themselves. Overall, the main objective of the game is to stay alive and healthy during different conditions throughout the enormous 225-square-kilometer map. 
While traveling around the map, players can find many medical supplies, as the environment around them provides plenty of threats. The game has implemented diseases, such as cholera, dysentery and hepatitis, which can be caught by drinking dirty water or consuming rotten food. You can only cure yourself of these diseases if you have the appropriate medicines for them. 
If a player gets shot, any items on their person can be damaged, making them ruined and unusable. A strategy that members of the community use is to put canned food in their sweater/plate carrier item storage. The reason for this is that the canned food provides extra protection when you are being shot. However, it is not confirmed if this method works or not.
Players can also build bases to keep their items safe, and there have been rumors of security systems and programmable computers being added into the game later down the road. The game also incorporates a proximity voice chat so that players can communicate with one another. Another big part of the game is hunting animals for food, including boars, goats, cows, deer, chickens, wolves and bears. However, the modded servers, which are created by the community, have many custom animals and items.
Recently a new update for DayZ has come out. It includes gas zones that contain a new disease, which can affect players if they aren't wearing the right gear and a gas mask. This disease will slowly kill the player over time by making them cough up blood, unless they find the PO-X antidote. 
This new update has been added into the official servers for all platforms, but some of the community servers are choosing not to implement it. Since there is a large variety of servers to choose from, you will eventually find the best preferred server for you. 
The only downside to this game is how big the map is and how laggy the game can get for console users. If you travel by foot, it takes about 45 minutes to an hour to get from the east coast to the western military base. From personal experience, while driving a car, the game completely froze for me, causing me to crash and die and lose all of my items. 
Overall, it is recommended that you play DayZ on PC, so you don't have to deal with the issues of playing on a console. But make sure you have friends to play this game with you, because the majority of players are on teams of two to eight people. So if you're a solo player, you will have the fight of your life ahead of you.